First, Last and one of the best (in my opinion) recordings of main conductors from the past - One page per letter. Corrections are welcome. It is a work in progress.
A – B – C – D – E – F – G – H – I – J – K – l – M – N – O – P – Q – R – S – T – U – V – W – X – Y – Z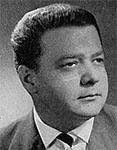 György Lehel (1926-1989)
An Hungarian symphonic conductor who enjoyed a career in his country and worldwide as well.
His first recording was Liszt's 2nd piano concerto with the pianist Lev Vlasenko (1956). One of his last one was Brahms' Symphony n° 4 (1989). He was best known for his Liszt's interpretations (Dante symphony – 1961).
---
Fritz Lehmann (1904-1956)
This German conductor recorded mainly for Deutsche Grammophon Gesellschaft. He worked to restore musical life in Germany after WWII. One his first recordings was Bach's St. Matthew Passion (1949) with Helmut Krebs and Dietrich Fischer-Dieskau. One of his last ones was a Tchaikovsky recital n Munich (1956).
---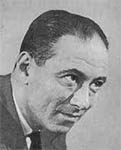 René Leibowitz (1913-1975)
Polish born, he settled in Paris and worked with Schoenberg and Webern. He had a great influence in dodecaphonic music. But he was also a conductor who made many recordings, even some classical 'hits'. His first recording was Webern's Symphony op. 21 (1951). One of his last ones was a Beethoven recital (1974). He made numerous recordings of Offenbach operettas.
---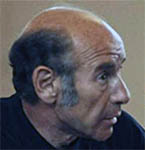 Erich Leinsdorf (1912-1993)
Born in Vienna, he worked with Walter and Toscanini. Appointed conductor at Cleveland in 1943, succeeded to Munch in Boston from 1962 to 1969. A rather controversial conductor. One of his first recordings was Bizet's Carmen (1946). One of his last Brahms' 2nd piano concerto with Richter. He was appreciated for his Prokofiev interpretations.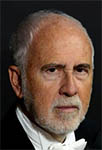 Jesús López Cobos (1940-2018)
The most well know Spanish conductor after Ataúlfo Argenta and Pablo Casals.
HIs first record was a symphony by Juan Crisóstomo de Arriaga (1974). One of his last was Donizetti's Lucia di Lammermoor. Despite his numerous opera recordings, I found superb Serenades y Mozart.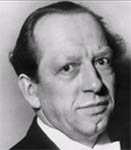 Leopold Ludwig (1908-1979)
He was playing the organ at church service at the age of ten. He conducted both symphonic and opera repertoires. Recorded piano concertos with Foldes, Ashkenaze, Cherkassky, Gilels… One of his first LPs was a Grieg program (1951) and a Haendel program in 1973.