First, Last and one of the best (in my opinion) recordings of main conductors from the past - One page per letter. Corrections are welcome. It is a work in progress.
A – B – C – D – E – F – G – H – I – J – K – l – M – N – O – P – Q – R – S – T – U – V – W – X – Y – Z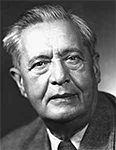 Václav Talich (1883-1961)
The first Czech conductor of international reputation, built the Czech Philharmonic. He recorded Má Vlast already in 1929. Recorded Dvorak's cello concerto with Mstislav Rostropovich in 1961. He was famous for his Dvorak's Slavonic Dances which he recorded twice (Talich was 3yo when Dvorak wrote the op. 72).
---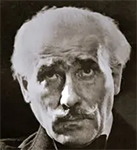 Arturo Toscanini (1867-1957)
Legend says he knew 600 scores by heart since he was myopic and refused to conduct with glasses on. He was at the premiere of Verdi's Otello in the La Scala orchestra as a cellist. Sent several years in the US recorded many discs with the NBC symphony orchestra in a awful dry sound. Though similar for their gestures, he was the opposite of Bruno Walter. One of his first recordings was the 'Clock symphony' by Haydn (1929). One of his last may be Beethoven's 9th symphony (Robert Shaw conducting the chorus). His Rossini's overtures remain celeb.
---