First, Last and one of the best (in my opinion) recordings of main conductors from the past - One page per letter. Corrections are welcome. It is a work in progress.
A – B – C – D – E – F – G – H – I – J – K – l – M – N – O – P – Q – R – S – T – U – V – W – X – Y – Z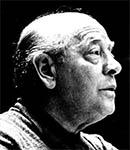 Eugene Ormandy (1899-1985)
First a violinist who began practicing at 2yo. He succeeded to Stokowski at the Philadelphia orchestra in 1938 (until 1980). One of his first recordings was Mahler's 2 in 1935… One of his last ones was a program including music by Sibelius, a close composer to him as well as Rachmaninoff (Piano concerto n° 3).
---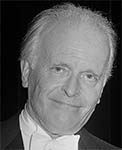 Willem van Otterloo (1907-1978)
First a cellist, he was also composing. Spent most of his career in the Netherlands, then in Australia. He made a prolific number or recordings. One of his first recordings (1947) was Glazounov's Violin concerto with Zoltan Szekely. His las one in 1978 was Stravinsky's Rite in Sydney. He made for example a good Mahler 4.