First, Last and one of the best (in my opinion) recordings of main conductors from the past - One page per letter. Corrections are welcome. It is a work in progress.
A – B – C – D – E – F – G – H – I – J – K – l – M – N – O – P – Q – R – S – T – U – V – W – X – Y – Z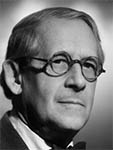 Désiré-Émile Inghelbrecht (1880-1965)
A specialist of Debussy, Debussy and Debussy… A composer, he directed the Théâtre des Champs-Élysées when it was created in 1913. His first recording was Grieg's Peer Gynt in 1930 and one of his last ones was Ravel's Daphnis et Cloé (1965).
---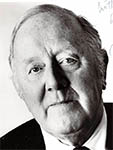 Robert Irving (1913-1991)
A British conductor whose reputation was mainly one of a ballet conductor. His first recording was Adam's Giselle (1950). His last one was dedicated to Balanchine (1986). I chose Meyerber's ballet Les Patineurs
---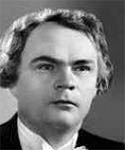 Konstantin Ivanov (1907-1984)
This Russian conductor conducted mainly Russian orchestras.
One of his first recordings was Rachmaninoff's Piano concerto n° 2 with Tatiana Nikolaïeva (1953). I chose Rimsky-Korsakov's Antar symphony (1973).