First, Last and one of the best (in my opinion) recordings of main conductors from the past - One page per letter. Corrections are welcome. It is a work in progress.
A – B – C – D – E – F – G – H – I – J – K – l – M – N – O – P – Q – R – S – T – U – V – W – X – Y – Z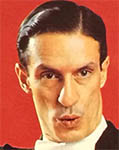 Antonio Janigro (1918-1989)
First a famous cellist (he recorded Strauss' Don Quixote with Reiner). As a conductor he recorded a lot with I Solisti di Zagreb. His Sturm und Drang Haydn's symphonies have been highly appraised. His first recording may be serenades in Zagreb (1958). His last one may be Ligeti's Ramifications (1988).
---

Mariss Jansons (1943-2019)
Son of the Latvian conductor Arvīds Jansons. First in Oslo, he will conduct at the same time the Concertgebouw and the Bavarian Radio orchestras until his death. A very good conductor (even if I regretted some times his freshness in the Oslo period) – he gave one of my preferred Mahler 7. One of his first recordings was devoted to Bach with Gidon Kremer (1977). His last was R. Strauss' Vier Letze Lieder with Diana Damrau.
---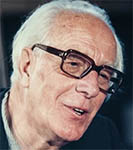 Eugen Jochum (1902-1987)
Born in southern Germany, had two brothers : Otto was a composer and Georg Ludwig a conductor. Played piano at 4 and organ at 7. He was the founder of the Bavarian Radio Symphony Orchestra in 1949. He made numerous recordings for Philips and DG. He was famous for his Bruckner's music interpretations. One of his first recording were two Wagner overtures with the Berlin Philharmonic (1933). One of his last ones was a Mozart program in Bamberg.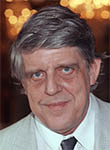 Armin Jordan (1932-2006)
This Swiss conductor spent most of his career in Switzerland and in France. He is the father of the conductor Philippe Jordan.
His first recording was an overture by the Swiss composer Jean Baptiste Édouard Louis Camille Du Puy (1967). One of his last was French pieces with Felicity Lott (2003). Along with Debussy's Jeux, hard to find now, he gave one of the best versions of Dukas' La Péri.