First, Last and one of the best (in my opinion) recordings of main conductors from the past - One page per letter. Corrections are welcome. It is a work in progress.
A – B – C – D – E – F – G – H – I – J – K – l – M – N – O – P – Q – R – S – T – U – V – W – X – Y – Z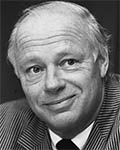 Bernard Haitink (1929*)
He is alive, but retired. He was first a violinist. He will succeed to van Beinum in 1959 at the head of the Concertgebouw orchestra, first with Eugen Jochum, then alone in 1964. He had responsibilities with other orchestras (London Philharmonic, Dresden, Chicago) and in opera houses. Maybe not the most charismatic conductor, but listening to his recordings, one can be sure the composer's indications are followed.
One of his first recordings was Dvorak's symphony 7 (1960) and his last one Schumann's Cello concerto with Gautier Capuçon (2018). One of my preferred album is his Debussy's Nocturnes & Jeux (1980).
---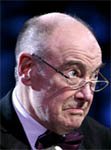 Vernon Handley (1930-2008)
A typical English conductor who practiced mainly in Great-Britain.
His first recording was Arnold Bax's symphony n°4 (1965), his last one Tone poems again by Bax. He was best known for his Vaughn Williams's music interpretations.
---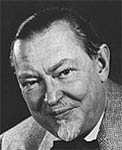 Howard Hanson (1896-1981)
An American composer, then a conductor. He conducted more than 1,000 compositions by 600 American composers, with the Eastman-Rochester Symphony Orchestra, an emanation of the Eastman School.
One of his first recordings was his own symphony 2 (1940).
| | | |
| --- | --- | --- |
| First | Best | Last |
| | | |
---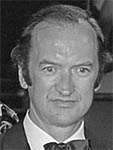 Nikolaus Harnoncourt (1929-2016)
(Johann Nikolaus Graf von La Fontaine und Harnoncourt-Unverzagt) was first a cellist (Wiener symphoniker) and founded his ensemble on period instruments Concentus Musicus Wien in 1953. I have never understood his aura but he did a splendid Bruckner symphony 3 (1995). One of his first recording was Bach's overtures (1968). On of his last ones, Schubert's symphonies in Berlin (2015).
---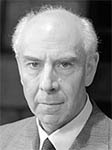 Robert Heger (1886-1978)
A German conductor active in the opera and symphony fields. One of his forst LP recording was The Barber of Baghdad, a comic opera by Peter Cornelius, one of his last ones Otto Nicolai's Die Lustigen Weiber Von Windsor. He was best known for his Wagner operas and 'light' operas like Zar und Zimmermann by Albert Lortzing.
---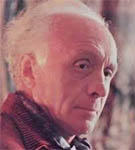 Jascha Horenstein (1898-1973)
Although Russian by birth, he was raised in Austria studying piano – and violin with Adolf Busch. One of the greatest conductor of the XXth century, he never kept a permanent position and his discography is rather diverse. Unicorn recorded him in 1969-71 for posterity. His first LP recording was Dvorak's 9 in 1952, his last one included Hindemith's Mathis der Maler symhony in 1972. His son, Mischa, who helped me for this, thinks one of his best recordings is Brahms' symphony 1 with the LSO in 1962.
---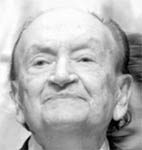 Milan Horvat (1919-2014)
A Croatian conductor who made most of his career in his country. A very good conductor, many of his recordings have been edited by bargain labels. One of his first LPs was Mozart's 2 piano concertos with Jörg Demus (1952). He gave vivid accounts of some Haydn symphonies.
| | | |
| --- | --- | --- |
| First | Best | Last |
| | | |