First, Last and one of the best (in my opinion) recordings of main conductors from the past - One page per letter. Corrections are welcome. It is a work in progress
A – B – C – D – E – F – G – H – I – J – K – l – M – N – O – P – Q – R – S – T – U – V – W – X – Y – Z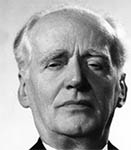 Basil Cameron (1884-1975)
First a violinist, he conducted his first concert at 14. He made some 78s and his first LP was Grieg's Peer Gynt. He made recordings with soloists as Benno Moiseiwitsch or Claudio Arrau.
| | | |
| --- | --- | --- |
| First | Best | Last |
| | | |
---
Guido Cantelli (1920-1956)
First an organist and pianist, anti-Nazi, he will be Toscanini's protégé. He was just hired to conduct La Scala when he died from an air crash in Paris. His first recording for RCA included Hindemith's Mathis der Maler symphony and Haydn's Symphony n° 93 (1950). On of his last recordings was a French / Spanish compilation (1956). His clarity and care to details can be heard in Beethoven's n° 7 with the Philharmonia orchestra.
---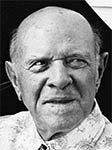 Pablo (Pau) Casals (1876-1973)
Though being the most celeb cellist of XXth century, Casals was also a distinguished conductor, mainly in Barcelona then at Marlboro and Puerto Rico. He conducted his first concert in 1920 in Barcelona. His first recording may be takes from the Perpignan Festival in 1952 with Jennie Tourel. One of his last may be the last symphonies by Mozart (1970). I cherish particularly his Bach's Brandenburg concertos in Marlboro (1965).
---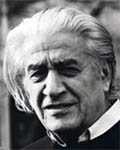 Sergiu Celibidache (1912-1996)
It is a challenge since this former co-conductor with Furtwangler of the Berlin Philharmoniker never wanted to make any (more) studio recordings. I never liked his late interpretations because of too slow tempi, mainly live recordings with the Munich Phailharmoniker. He was not very sympathetic with his colleges to say the least, Kubelik envisioned him to succeed him at the Bavarian Radio Symphony Orchestra though.
A first studio recording may be Mozart's symphony n° 25 in London (1950); one of his last concerts was dedicated to Wagner. He was best known for his Bruckner's interpretations.
---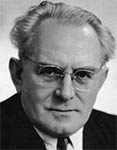 Zdeněk Chalabala (1899-1962)
Violinist, he conducted most Czech Operas and orchestras as well as at the Bolshoi theater. One of his first opera recordings wad Dvorak's The Devil and Kate (1958) and one of his last recordings is Rimsky Korsakov's Sheherazade. He is famous for his Czech operas recordings.
---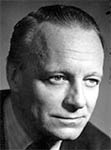 André Cluytens (1905-1967)
Born Belgian, became a french citizen. It is rarely quoted that his career developed in Paris during WWII. Funny, one of his first recordings was Bizet's Ma Patrie. He recorded only for HMV, one of his last may be his Beethoven complete symphonies with the Berlin Philharmonic. Many French operas apart, he will stay as the conductor of Samson François in Ravel piano concertos.
---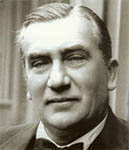 Albert Coates (1882-1953)
He was half British and Russian. He had a vast repertoire and appeared on all continents. His name as a conductor has vanished of sight, except for his Rachmaninoff's Piano Concerto n°3 with Vladimir Horowitz.
He recorded some 78s from 1919 and an Eroica in 1926. He will have had last recording sessions for Decca after WWII.