First, Last and one of the best (in my opinion) recordings of main conductors from the past - One page per letter. Corrections are welcome. It is a work in progress
A – B – C – D – E – F – G – H – I – J – K – l – M – N – O – P – Q – R – S – T – U – V – W – X – Y – Z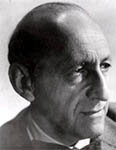 Carl Bamberger (1902-1987)
This conductor was better known for his book The Conductor's Art (1965) than for his recordings. One of his first recording was the Variations symphoniques by César Franck with Philippe Entremont in 1957; maybe one of his last one is Meistersinger. I did not find anything outstanding, maybe his steady Brahms symphonies.
---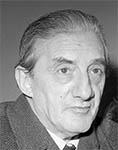 John Barbirolli (1899-1970)
This cellist became one of the best conductors of the XXth century. He already recorded in the 1930′, for example Chopin's Piano concerto n°1 by with Arthur Rubinstein (but he recorded as a cellist as soon as in 1911…). He made numerous recordings: symphonies, concertos, lot of English music, operas (Puccini, Wagner…). One of his last recording maybe this Delius published in 1971. I cherish his Sibelius – cf. discography of n°2 as well as his Mahler 6.
---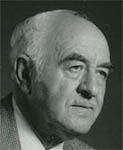 Rudolf Barshai (1924-2010)
First a violist who performed chamber music with Shostakovich, Richter, Oistrakh, Kogan… he then created the first chamber orchestra in Russia, in 1955. He left USSR in 1977 for Israel, conducting the Israel Chamber orchestra. One of his first recording was a Bach / Haendel recital with the Bolshoi, his last one may be his version of Mahler's 10 with the Junge Deutsche Philharmonie, He was famous for his Shostakovich interpretations.
---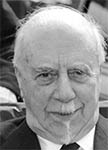 Thomas Beecham (1879-1961)
From a wealthy family, this almost autodidact created numerous orchestras in great Britain. He was a great humorist, but not very sympathetic: he issued a letter which obliged Kubelik to resign from Covent Garden, arguing he was a foreigner and had this famous remark: During a rehearsal, he thought that his female soloist was playing less than adequately on her fine Italian cello. He stopped the orchestra and declared: "Madam, you have between your legs an instrument capable of giving pleasure to thousands, and all you can do is scratch it!"
One of his first recording was Haendel's Messiah in 1928. One of his last album in 1961 was dedicated to "Beecham Lollipops". His recording of Berlioz's Symphonie fantastique remains famous, among some Mozart, Delius and Sibelius ones.
---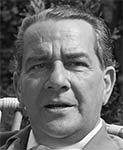 Eduard van Beinum (1900-1959)
He was the successor to Mengelberg as musical director of the Concertgebouw Orchestra when Mengelberg was banished in 1945 from musical life in Holland.
His first recording was for Decca in 1947 with Mahler's Lieder Eines Fahrenden Gesellen.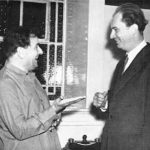 One of his last ones was Brahms's symphony n°4 – he made very good Brahms symphonies.
---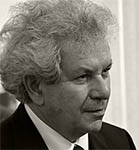 Jiří Bělohlávek (1946-2017)
He was a cellist before learning conducting (notably with Sergiu Celibidache) and remained many years at the head of the Czech Philharmonic. His first recording was Khatchaturian's Gayaneh in 1972 in Brno. He left some unpublished recordings at his death, notably Suk's Asrael recorded probably in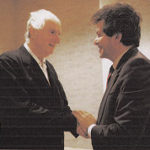 2017. He conducted many works of the Czech repertoire. His Martinu symphonies have been praised.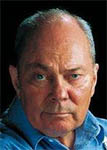 Paavo Berglund (1929-2012)
First a violinist, he conducted the Finnish Radio Symphony Orchestra and the Finnish Radio Chamber Orchestra, then the Bournemouth symphony and the Helsinki Philharmonic Orchestra. He was of course specialized in Sibelius's music, recording many times the symphonies. I didn't praise his interpretations in my symphony 2 survey though. His first recording was naturally devoted to Sibelius (1969) and his last one may be Tchaikovsky's 4th in 2008.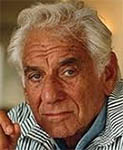 Leonard Bernstein (1918-1990)
The star conductor, with Stokowski & Karajan. His first recording should be An American in Paris for RCA in 1947. He moved from RCA to CBS then DG which published his last concert in Boston with Beethoven's 7th and Britten's Four sea interludes. I have never been an absolute fan of his interpretations except for a wonderful concert of Mahler 9 in Israel and his Faust symphony in Vienna (which he did previously with the New York Philharmonic).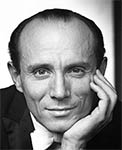 Gary Bertini (1927-2005)
He created the Israel Chamber Orchestra (1965). A versatile conductor opened to modern music (Maderna's 3 oboe concertos for example). His first recording maybe Joseph Tal's Concerto for cello and strings (1966) and his last concerts included Mozart's Requiem.
---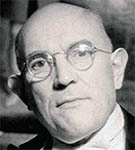 Eugène Bigot (1888-1965)
I mention him for his importance in the French musical area. Hard to find dates of his recordings for many companies, but there is a fine account of Schumann's Piano concerto with Yves Nat (1933).
| | | |
| --- | --- | --- |
| First | Best | Last |
| | | |
---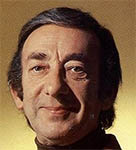 Stanley Black (Solomon Schwartz) (1913-2002)
He was specialized in light, film music and also in light classical pieces. He came under contract with Decca in 1944 and sales of 'Black and his dance' totaled over three million copies. His first classical recording included Ravel's Boléro (1962) and one of his last was titled "Spectacular Dances" (1996). As best recording, I have chosen his Khatchaturian (1978).
---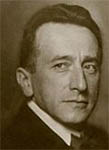 Leo Blech (1871-1958)
Not to be confused with Harry Blech (1909–1999), a British violinist and conductor. Being a prolific composer, he was highly praised at the time, R. Strauss requested that he conducts the première of Elektra in 1909. Among his recordings, one of his first was Beethoven's Violin concerto with Fritz Kreisler.
| | | |
| --- | --- | --- |
| First | Best | Last |
| | | |
---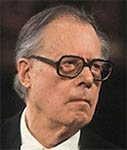 Karl Böhm (1894-1981)
He was famous for his Mozart, Wagner and Richard Strauss interpretations and a champion of Alban Berg's operas with whom he worked on their orchestration. His first recordings were made in the 30′, like Brahms's piano concertos with Wilhelm Backhaus (1929) and his last official recording may be Wagner's symphonic pages in 1981. His last recording of Mozart's Requiem remains famous, as his Bruckner's symphonies.
---
Willy Boskovsky (1909-1991)
The archetype of the Viennese musician. He appeared as a violin soloist, then played in the Vienna Philharmonic and found the Boskovsky trio and the Boskovsky Quartet. His career as a conductor began in 1954 when asked to conduct the Vienna New Year's Concert (until 1979). His first recording was two Mozart's concertos in 1956 and his last Mozart's Dances and Marches (1981). I am not sure his Viennese light music interpretations have been surpassed.
---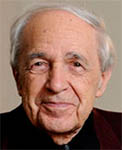 Pierre Boulez (1925-2016)
Pierre Boulez began conducting in 1946 as musical director of the Compagnie Renaud-Barrault. He made several Mozart's concerto recordings and began his series with the Domaine musical (1956) and his last one maybe Schoenberg's Pelleas and Mélisande (2012). My preferred recording remains his first version of Bartok's Wooden Prince (1977).
---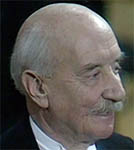 Adrian Boult (1889-1983)
One of the best English conductors, he made numerous recordings. His first one may be Brahms's Second piano concerto with Arthur Schnabel (1936) and his last one featured music by Hubert Parry (1978). He conducted lots of English music and recorded several times Host's Planets. I can't resist to put on this peculiar sleeve…
---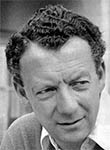 Benjamin Britten (1913-1976)
Britten recorded all his published operas (except 2) for Decca. His first one maybe the classic account of Peter Grimes (1959). He will play as a pianist and as well conduct many others composers' music, his last one may be two Mozart's symphonies in 1978. One on his most famous recordings is his War Requiem (1963).
---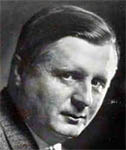 Fritz Busch (1890-1951)
Adolph was the violinist and Fritz the pianist. With strong anti-Nazi sympathies, he left Germany as soon as 1933. He had a strong sense of humor: in front of an orchestra playing not together, he put down his baton, waited and said 'Everyone in this wonderful orchestra in invited to play'. He is very known for his opera interpretations at Glyndebourne. His first recording was the overture La forza del destino in 1933 in Dresden and one of his last, Beethoven's symphony N° 3 (1951).