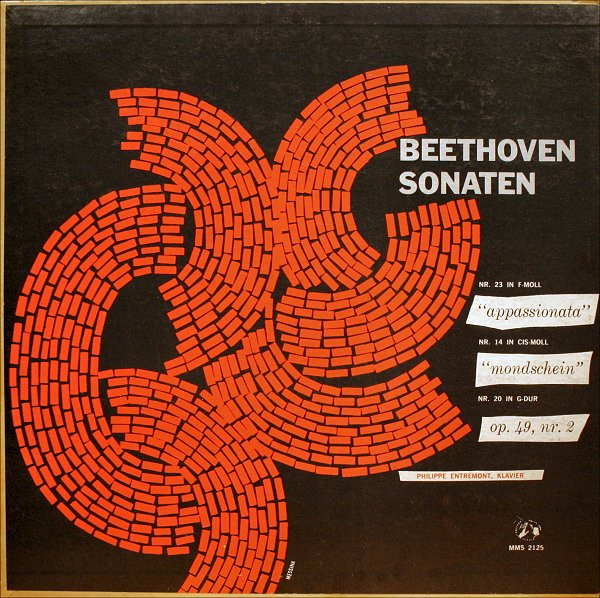 Alain Deguernel has once again found some gems in his vinyl collection (it's number 2122!):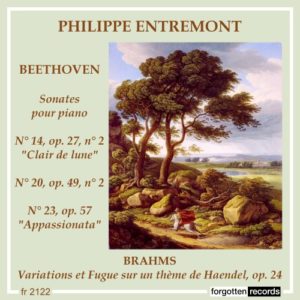 The three Beethoven sonatas were recorded in 1956, Brahms' Handel Variations in 1954 – Entremont was 20 years old.
Philippe Entremont told me that the Brahms was recorded in the USA, and the Beethovens in Winterthur.
He is one of the greatest pianists of the second half of the 20th century, not only thanks to his extraordinary technical abilities, but also because of his musicality which he was able to put to use in his long career as a conductor, unfortunately less documented on record.
So it was at the age of 20 that he recorded Brahms' Handel Variations – almost 30 minutes where the pianist takes us on a journey through many moods, sometimes severe, sometimes almost lighthearted. Everything is arranged with great clarity; the recording sound has barely aged and the quality of the transfer allows us to appreciate the full range of dynamics deployed. The virtuosity – which is something other than speed – sometimes brings to mind Horowitz.
The 1956 recording paired the Moonlight and Appassionata not with the Pathétique, but with the little Sonata No. 20 Op.49 No.2. The beginning of the Appassionata is very soft before launching into a lively reading that manages to capture attention in this much-heard work.
Philippe Entremont would not record any more Beethoven for CBS, as this was the exclusive domain of Rudolf Serkin. He recorded a Beethoven program four years ago with the Appassionata, a performance of course less virtuosic but of great allure.
A welcome reissue.
You can purchase the CD here.