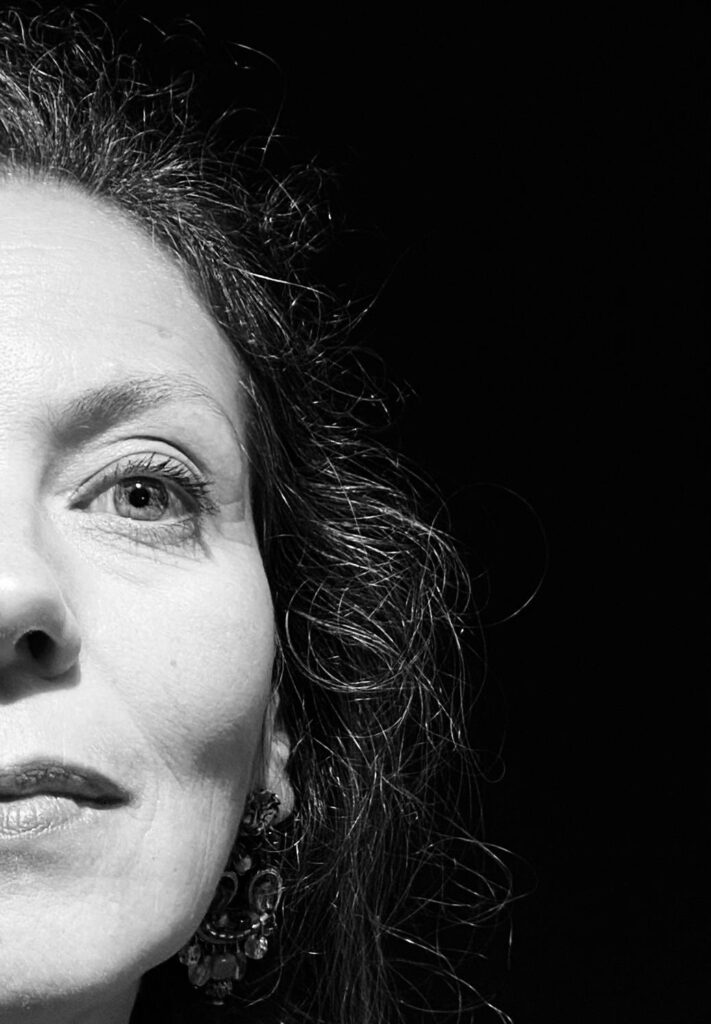 Katalin Károlyi had captivated me eight years ago when despite suffering from a sore throat – Pierrot and Le Marteau in the same evening. A few weeks after the release of her Hungarian Songs album dedicated to the melodies of Bartók, Kodály and Ligeti (cf.), she exhibited in a Parisian gallery the fruit of her visual sensitivity: photography, hence our brief encounter:
Beginnings
"My mother was a violin teacher, my father was a nuclear physicist, I have a brother who is a researcher in mathematics and a sister who is a speech therapist and also an interior architect. I wanted to become a violin teacher too, but I became a singer, almost involuntarily. I started playing the violin at the age of five with my mother. I was part of the Hungarian Radio and Television choir from 10 to 14 years old, with a first tour of two and a half months in Japan at the age of ten.
After middle school, instead of following a strict musical training, I devoted myself to classical studies in one of the best high schools in Hungary – I was particularly interested in biology and literature. However, in high school I founded a string quartet and I was a member and soloist of the choir. Every year we gave a big concert at the Franz Liszt Academy in Budapest. A well-known singing teacher at the time, who regularly attended these concerts, offered to give me lessons, but I declined: for me, it was the violin and, for singing, rather jazz (indeed I was giving with our group "Cég" then, singing or on electric violin, at alternative rock concerts…). She replied: 'everything is fine, I'll see you Tuesday at 2pm'…
So I started taking singing lessons at the age of sixteen. Just after my baccalaureate, I was barely 18 years old, I was invited by the Tomkins Vocal Ensemble of which I was a member for four years. Over time, I ended up understanding and recognizing that the sung voice was more my instrument than the violin. That's when I met my teacher Anna Pauk (singer, pianist and double bass player), a student of Bartók, whose musicality, humor, humanity and methods continue to guide me.
France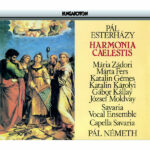 In 1990, I participated in the complete recording of Harmonia Caelestis by Pál Esterházy. Rediscoverer of Central European baroque music, the musicologist Philippe Beaussant heard me in this piece during a concert in Hungary and had the idea to suggest me to come to France to work with René Jacobs and Rachel Yakar within the Studio Versailles-Opéra. I argued that I didn't speak a word of French, but he insisted; two months later I took my suitcase and arrived in Paris – I will live there for twenty years.
Arriving in September, I realized that there was no audition and at 22 years old I had to find food jobs. March arrives and I have two auditions – one for the Chapelle Royale of Philippe Herreweghe and the other for the Studio Versailles-Opéra – and I was taken in both cases. I was also auditioned and taken for the Groupe Vocal de France and a little later for the Accentus choir, then with William Christie as a soloist but also in his ensemble Les Arts Florissants.
So I started my career in France, both as a member of vocal ensembles and as a soloist, with the precious advice of my singing teachers Noëlle Barker and the magnificent mezzo-soprano Júlia Hamari.
György Ligeti and contemporaries
I had already participated in many creations in Hungary or France, until the great gift of my life: my meeting with György Ligeti in Bremen in 1997, during a tour with William Christie. In 2000, he composed and dedicated to me his last work for voice and percussion: the cycle Síppal, Dobbal, Nádihegyedűvel ("With flute, drum and reed violin").
From a very young age, I had the privilege of working closely with György Kurtág, Thomas Adès, John Woolrich, Zoltán Jeney among others, who composed for my voice and I gave several hundred concerts dedicated to creations and contemporary repertoire. Through this intense work with these composers, I have gathered a huge musical and human experience. And yes, you must not hesitate to go towards the other!
I am not very versed in websites or social networks; but, for example, a few years ago I heard music from a composer of Iranian origin, Sina Fallahzadeh, which I liked a lot and I had the courage to write to him, probably via Messenger; he replied that he had been thinking for years about writing for my voice, but did not dare to contact me! He and I met in Paris and the first realization of our project took place this year at the end of the Messiaen Festival with Spazio Datemi, based on a poem by Alda Merini, for mezzo-soprano, accordion, vibraphone and cello – with the Ensemble Itinéraire, which celebrated its fiftieth anniversary. We also created at the same festival, Après la Tempête by Brazilian composer Michelle Agnes Magalhaes. I have many colleagues who practice both the repertoire of ancient music and the contemporary repertoire.
Affinities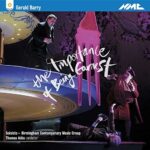 Bartók of course, but also Marc-Antoine Charpentier or Lassus, Bach, etc., etc.! It's banal, but the composer I work with is then at that moment the most important for me, like Thomas Adès and his magnificent song-cycle Növények that we just created. You ask me the question of more traditional opera: I love to do it, but it has sometimes been a little difficult with the births of my two children: Carmen or Cenerentola with a "baby bump", it's not very credible! Regarding the evolution of my career, I tend to think that everything is very good as it is!
To your question about what I would do in the musical field if you gave me an unlimited budget, I think it would be actions turned towards childhood: until a certain age, children have a natural ability to apprehend music and, even in Hungary, a country of great musical tradition, we see that children lose this access and this curiosity towards music; it's very damaging, even from a therapeutic point of view.
Colleagues
Musicians are very sensitive beings and naturally we are very different from one another: I have many real friends from the musical world, and even when personalities are very different there is always the strongest connection point – the music itself – which allows us to work together.
With my Hungarian-born pianist friend Klára Würtz – we've known each other since she was 13 and I was 10… we've known almost the same musical background and when we do a project together, we don't need to talk: we 'know', especially since she is a pianist who "sings" and it's a joy to "make music" together. I could mention so many names!
Still very young, I was lucky to work with Yehudi Menuhin, his attitude so humble towards music and musicians marked me forever. The genius and personality of Reinbert de Leeuw have been missing me since his disappearance. With Thomas Adès it's very reassuring to share the stage. When you have to create a score as complex as The Importance of Being Earnest by Gerald Barry, with two hours of rehearsal with the Los Angeles Philharmonic, then two hours of general rehearsal in all and for all, I think it wouldn't have been possible without Tom…
What a joy to work with musicians as charming as they are competent, like those of the Itinéraire, ICE in the USA or the percussion ensembles with whom I have been able to work around the world… like Tambuco from Mexico, so excellent and so humble at the same time. But there are many others; I was delighted to welcome during my photography exhibition musician and singer colleagues that I had not seen for 10 or 20 years!
Photography
I started taking photographs very early thanks to my father. He knew and had all the necessary equipment for development, so we made photo prints at home. I got my first camera at six and at ten, I bought a small Olympus during my tour in Japan…
This activity remained more or less latent in me until my meeting with the world-renowned Mexican photographer Flor Garduño who was mainly inspired by the Hungarian photographer Kati Horna, friend of Brassaï or Kertész.
For my black and white images I prefer the printing technique called piezography*. This printing technique is as expensive (certainly less than the one using platinum) as it is rare. The projection of charcoal particles on cotton paper allows a result close to painting, very sensitive and deep. For me, the vibration of light or sound are different manifestations of the same existence.".
*: Piezography is a printing technology based on ink composed of charcoal pigments, offering unparalleled quality for black and white art printing