First, Last and one of the best (in my opinion) recordings of main conductors from the past - One page per letter. Corrections are welcome. It is a work in progress.
A – B – C – D – E – F – G – H – I – J – K – l – M – N – O – P – Q – R – S – T – U – V – W – X – Y – Z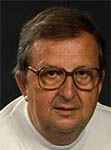 Jean-François Paillard (1928-2013)
A pioneer in Baroque music, he made around 200 discs with his own chamber orchestra for Erato. His first recording was Italian concerto his last ones were Mozart's symphonies with the English Chamber orchestra.
---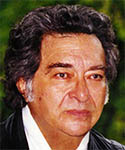 Carlos Paita (1932-2015)
Born in Buenos Aires, he will record mainly for Decca, only the big symphonies of the repertoire. His interpretations were often controversial, since he recorded in the Decca 'phase 4e series' not well known for their natural recordings, then they will published by the Lodia label. His first recording was Wagner symphonic pieces (1969). One of his last one was Gotterdamnerung excerpts. He made one of the best recordings of the Fantastique.
---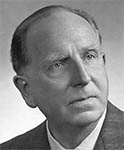 Paul Paray (1886-1979)
First an organist he will win as a composer the Prix de Rome in 1911. He is well known for his tenure with the Detroit symphony (1952-63), celeb for his recordings for Mercury. His first recording was Beethoven's Pastorale in 1932. His last one, Lalo's' Symphonie espagnole (1973). He was best known for his interpretations of French music, Ibert's Escales for example.
---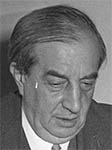 Bernhard Paumgartner (1887-1971)
Founded the Salzburg Mozarteum orchestra, he will mainly conduct 18th century music. In 1952, he recorded a Mozart piano concerto with a piano-forte from Mozart Birth place. His last one was a Mozart serenade.
---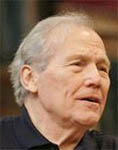 Georges Prêtre (1924-2017)
Active in both operatic and symphonic repertoires. He has recorded extensively for EMI and RCA, mainly in French music. One of his first recordings was a Gershwin program with the pianist Daniel Wayenberg. He appeared at the New Year concert in 2010. He was renowned for his friend Francis Poulenc's music interpretations.
---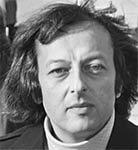 André Previn (1929-2019)
Born Ludwig Andreas Priwin in Berlin. Forced to to go into exile in the USA. A reputed jazz pianist, he was also a composer. One of his first recordings as a conductor was Gershwin's Porgy and Bess for a soundtrack movie (1959). One of his last ones was his own music with his former wife Anne-Sophie Mutter. He was praised for his Prokofiev readings. I like his Britten's Four Sea interludes.
---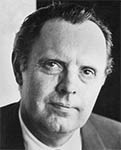 John Pritchard (1921-1989)
Learnt both violin and piano in his youth. He will then conduct the operatic and symphonic repertoires, worldwide. His first recording wad Mozart arias with Ilse Hollweg (1953). His last one Idomeneo in 1988. His Donizetti Lucio with John Sutherland remains famous.
---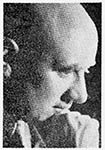 Felix Prohaska (1912-1987)
A Viennese conductor, both in opera and symphonic, both in classical and modern repertoires. Difficult to find a picture… One of his first recording was the "Gastein" symphony by Schubert (1951). He remains famous for a wonderful rendering of Des Knaben Wunderhorn by Mahler (1963).