First, Last and one of the best (in my opinion) recordings of main conductors from the past - One page per letter. Corrections are welcome. It is a work in progress.
A – B – C – D – E – F – G – H – I – J – K – l – M – N – O – P – Q – R – S – T – U – V – W – X – Y – Z


Peter Maag (1919-2001)
Swiss-born conductor. He halted his career for more than 2 years in a Buddhist monastery. He then recorded a lot (Decca, DGG, Supraphon, Vox). His first recording was two symphonies by Mozart (1951), his las one may be a Schubert set (2001). His Mendelssohn was highly praised.
---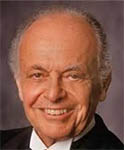 Lorin Maazel (1930-2014)
Born in France, of a Slav father and a Dutch mother. Considered as having one of the best baton technique. His first recordings for DGG were often preferred to his later ones. His first recording was 'Romeo and Julia' (1957). On of his last ones was a Richard Strauss program (1999). His Ravel's L'enfant et les sortilèges remains unsurpassed.
---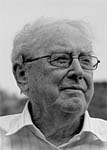 Charles Mackerras (1925-2007)
Born in New York, but from an Australian family he first played oboe. I will always regret he could record most of Leoš Janáček's operas and not Kubelík… His first recording was music ballet based on Arthur Sullivan (1951). One of his last was a live recording of Beethoven's symphonies.
---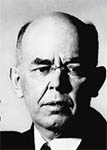 Nicolai Malko (1883-1961)
Studied at St Petersburg University under Rimsky-Korsakov, Liadov, Glazounov & Tcherepnin. Left USSR in 1928.
His first recording was Prokofiev's Peter And The Wolf (1949). He was appreciated for his Russian music interpretations.
---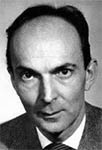 Igor Markevitch (1912-1983)
Emigrated from Russia in 1913 before living in Switzerland. First a composer, he began conducting at 18 the Concertgebouw Orchestra. His first recording was Prokofiev's Peter And The Wolf (1952). One of his last ones may be an anthology of music by Lili Boulanger (1977). His Sheherazade is famous.
---
Neville Marriner (1924-2016)
A violinist, he is the famous founder of the Academy of St Martin in the fields. He was a little less successful later on in the romantic repertoire (Stuttgart). He made sleeve notes in his youth for Decca. His first recording as a conductor was a baroque recital (1962). On of his last ones may be Béla Bartók's Miraculous Mandarin (2005). His Rossini's overtures were a great success.
---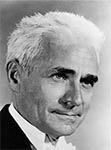 Jean Martinon (1910-1976)
A French violinist and a composer. He had conducting positions in London, USA, Israel, Germany, France and in Holland. He is famous for his complete Debussy & Ravel symphonic recordings.
His first recording was Prokofiev's first piano concerto with Andor Földes (1951). He was also an excellent interpreter of Albert Roussel.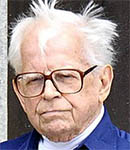 Ernst Marzendorfer (1921-2009)
A native from Salzbourg, he will lead the Mozarteum orchestra, but conducted also operas. He was responsible to add a 4th movement to Bruckner's 9th symphony…
A first recording was tenor arias with Cornelis van Dijk (1957), a last one was a comic opera by Johann Strauss (1977). His Harp concerto by François-Adrien Boieldieu with Nicanor Zabaleta remains celeb.
---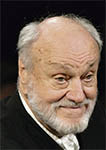 Kurt Masur (1927-2015)
Though having conducted abroad (New York, Paris…) he will remain the conductor of the Leipzig Gewandhaus orchestra.
His first recording was Tchaikovsky's 1st Piano concerto with Tatjana Nikolajewa (1960), one of his last ones, Beethoven's Violin concerto with Anne-Sophie Mutter (2011). He was sought after for his interpretations of music by Mendelssohn.
---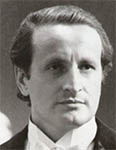 Eduardo Mata (1942-1995)
A Mexican composer and conductor. Died in a crash piloting his own plane.
His first recording was made in Mexico with contemporary Spanish music (1970), one of his last ones was also dedicated to Spanish music.
---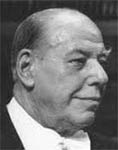 Lovro von Matačić (1899-1985)
This Croatian conductor practiced both symphonic and operatic repertoires.
His first recording was highlights from R. Strauss' Arabella (1964). His last one was a Czech program (1985). He gave a Russian program full of character.
---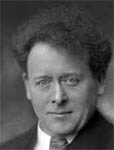 Willem Mengelberg (1871-1951)
Such a pity he misbehaved during WWII. He conducted in a romantic way, a specialist of the 'subito rubato'.
One his first recording with his Concertgebouw was Tchaikovsky's Romeo and Juliet (1931) – Actually, he recorded as soon as 1922. One of his last recordings may be R. Strauss's Don Juan. His Mahler's 4th symphony remains celeb and controversial. His St Matthew Passion remains astonishing.
---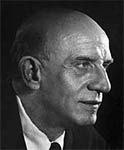 Dimitri Mitropoulos (1896-1960)
His exceptional musical gifts prevented him to become a monk… His opera Sœur Béatrice impressed Camille Saint-Saëns. Egon Petri indisposed, he played and conducted Prokofiev's 3rd Piano concerto with the Berlin Philharmonic in 1930. He was able to rehearse Wozzeck without a score. His career developed mainly in the US: Minneapolis, New York.
One of his first recordings was Mahler's 1st symphony (1940), one of his last was Tchaikovsky's 6th symphony (1958).
---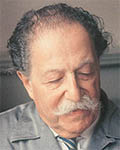 Pierre Monteux (1875-1964)
Studied violin at 6, entered the Paris Conservatoire at 9, conducted his first concert at 12 and then toured with an orchestra with Alfred Cortot as soloist. He premiered Petrushka, Daphnis et Cloé, Le Sacre du printemps, Jeux et Rossignol… He played in a quartet in front of Brahms and accompanied Saint-Saëns.
His first recordings were made in Paris in the 1930s; he recorded Sheherazade in 1942 in San Francisco. One of his last ones may be Wagner's opera overtures in Hamburg (1965). His Debussy remains famous.
---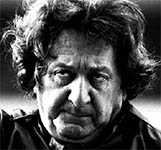 Wyn Morris (1929-2010)
Like Barbirolli, Munch or Stravinsky, he had not the reputation of being the most sober conductor…
One of his first recordings was Mahler's Des Knaben Wunderhorn with Janet Baker (1966), one of his last ones was Beethoven's 9th symphony (1988). I am not a great fan of Mahler's 10 completions but there is a magic flute solo at the beginning of the 5th movement…
---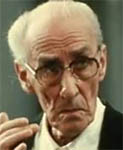 Yevgeni Mravinsky (1903-1988)
Not the most smiling conductor…
Everyone prays his Tchaikovsky symphonies, though I personally prefer Svetlanov. He made an amazing interpretation of Schubert's Unfinished. One of his first recordings wad Paul Hindemith's The Harmony of the World, one of his last ones was excerpts from The Nutcracker. He was a very good Brahms interpreter.
---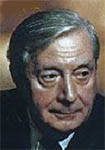 Charles Munch (1891-1968)
A violinist, made a fortunate marriage which allowed him to devote exclusively to conducting. Believing in spontaneity he could give extraordinary concerts and rather messy ones.
One of his first recording was Saint-Saëns' Symphony n° 3 in New York (1949) – he will do it again in Boston but this one is often considered as the best ever. His last recording sessions were made with the Orchestre de Paris which he had just founded. His two last movements of the Fantastique are just the best.
---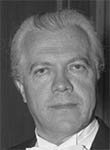 Karl Münchinger (1915-1990)
A typical German conductor. I recall a long time ago a Mozart concert with members of the Paris opera orchestra playing cards during it… One of his first recordings (1949) was already Bach's Brandeburg concertos.