First, Last and one of the best (in my opinion) recordings of main conductors from the past - One page per letter. Corrections are welcome. It is a work in progress
A – B – C – D – E – F – G – H – I – J – K – l – M – N – O – P – Q – R – S – T – U – V – W – X – Y – Z

---
Claudio Abbado (1933-2014)
It is not well known that his father – Michelangelo – was also a composer, violinist, pianist and conductor – he even recorded a Torelli concerto under Karajan.
The first commercial recording by Claudio Abbado was Beethoven's Symphony No 7 &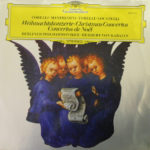 the Prometheus Overture with the Vienna Philharmonic in 1967 for Decca.
His last was Bruckner's Ninth, live in Lucerne for DG in 2014 before he passed away. Hard to name a 'best'recording: I enjoyed his Ravel or Bartok for DG or his last concerts in Lucerne, but his Verdi's Macbeth has always been one of my favorite opera recordings.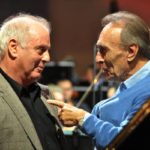 ---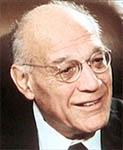 Maurice Abravanel (1903-1993)
Famous for his first Mahler complete recording in the US and for his long tenure with the Utah symphony (the longest in the US with Ormandy / Philadelphia). He made some 78s with the Carnegie Pops orchestra. Most of his recordings were made for Vanguard, last ones dedicated to Tchaikovsky. He was also well known for his Prokofiev. As a clin d'œil I put an unknown album with the light music of Leroy Anderson.
---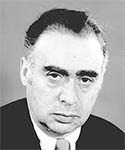 Otto Ackermann (1909-1960)
Otto Ackermann was best known for his Viennese operettas recordings.
His first recording may be Der Freischutz
in 1952 and his last one operettas arias with Elizabeth Schwarzkopf.
He was best known for his recording of the 4 last songs by Strauss.
---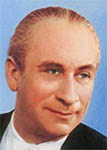 Karel Ančerl (1908-1973)
So many discussions between 'Ancerlians' & 'Kubelikians' to which I belong. He spent most of the War in Nazi concentration camps and his entire family perished during the War. He will depart from Czechoslovakia in 1968 with the Russian occupation. One of his first recordings was Brahms's double concerto with the Prague Symphony orchestra, David Oistrakh and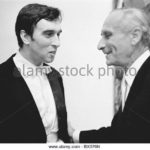 Miklos Sado in 1952, one of his last, a concert in Toronto in 1972 with Beethoven's 6th. Even for a Kubelikian, one must admit his Janáček's Sinfonietta is a must…
---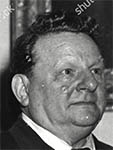 Franz André (1893-1975)
Very few music lovers know this Belgian conductor who made numerous recordings, mainly with the Brussels radio orchestra for Telefunken. One of his forst recoding features one the best version of The Sorcerer's Apprentice. One of his last recordings must have been Les Préludes by Liszt. He was peculiarly appreciated in music by César Franck. For more information.
---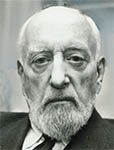 Ernest Ansermet (1883-1969)
He has conducted the Orchestre de la Suisse romande for 50 years. His recording career began in 1917… Images by Debussy was recorded in 1947. His last recording was The Firebird by Stravinsky (with rehearsal) in 1968. One of his most famous recording – at least in France – is the Berlioz / Ravel coupling with Régine Crespin.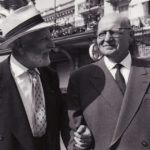 ---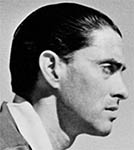 Ataulfo Argenta (1913-1958)
He had a rather short life. He recorded mainly for Decca, specially Spanish, French and Russian music, recordings ranging from 1952 to 1958, some posthumous.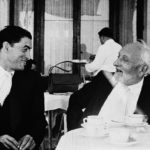 He was particularly famous for his de Falla interpretations.