First, Last and one of the best (in my opinion) recordings of main conductors from the past - One page per letter. Corrections are welcome. It is a work in progress.
A – B – C – D – E – F – G – H – I – J – K – l – M – N – O – P – Q – R – S – T – U – V – W – X – Y – Z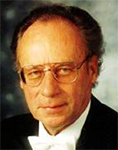 Heinz Wallberg (1923-2004)
A German conductor, active in symphonic and operatic repertoires. His first LP was a Birgit Nilsson recital (1959), one of his last recordings was Zar und Zimmermann by Albert Lortzing. He did Beethoven's piano concertos 3 & 4 with Alfred Brendel.
---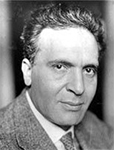 Bruno Walter (1876-1962)
A German conductor and pianist, born Schlesinger, famous for his Mahler interpretations. One of his first recordings was already Mahler's Das Lied von der Erde (1936). One of his last ones maybe Mahler 9 (1962). His account of DLVDE with Katleen Ferrier remains famous.
---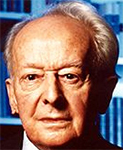 Gunter Wand (1912-2002)
A German conductor famous for his Bruckner interpretations. One of his first recordings was Brahms' 4th in Cologne (1956). One of his last was a concert with Bruckner's 4th.