First, Last and one of the best (in my opinion) recordings of main conductors from the past - One page per letter. Corrections are welcome. It is a work in progress
A – B – C – D – E – F – G – H – I – J – K – l – M – N – O – P – Q – R – S – T – U – V – W – X – Y – Z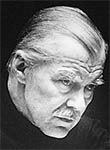 Sixten Ehrling (1918-2005)
This Swedish pianist began his career in Sweden, before becoming an international conductor both in symphonic and operatic areas. Besides some Sibelius, one of his first recordings as a conductor was Tchaikovsky's piano Concerto n°1 with Emil Guilels. One of his last one comprised Wagner, Mahler and Weinberger music. As "best" one, I have chosen a rather funny piece by Hilding Rosenberg (1892-1985).
<
---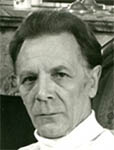 Angelo Ephrikian (1913-1982)
Italian born from an Armenian descent, this violinist studied extensively music of 18th-century Venice. Published with Malipiero 530 volumes of Vivaldi's choral and instrumental music. His first recording may be concertos by Pergolesi (1954) and one of his last ones, Italian trumpet concertos. For the "best", Vivaldi's Dixit.
---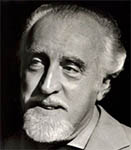 Alberto Erede (1909-2001)
He first conducted in 1935, with no less than the entire Ring in Turin. He essentially conducted operas. One of his first recordings was an operatic recital with Renata Tebaldi (1954). He was also known for numerous recordings with Mario del Monaco. He did the Paganini's violin concertos with Menuhin.
| | | |
| --- | --- | --- |
| First | Best | Last |
| | | |