First, Last and one of the best (in my opinion) recordings of main conductors from the past - One page per letter. Corrections are welcome. It is a work in progress.
A – B – C – D – E – F – G – H – I – J – K – l – M – N – O – P – Q – R – S – T – U – V – W – X – Y – Z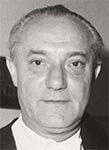 János Ferencsik (1907-1984)
Though enjoying an international career, he spent most of it in Hungary where he recorded a lot (Qualiton, DGG, EMI…) mainly with Budapest ensembles, symphonic and operatic. Though he recorded already Schubert's Unfinished for the 78 r.p.m, one of his first recording was dedicated to Kodaly's dances (Marosszek & Galanta – 1957). One of his last ones was Berlioz's Symphonie fantastique in 1984. He was famous for his Bartok's interpretations (he recorded at least three times Bluebeard's Castle), as for Liszt and Kodaly. One of his best ones was the impressive Cantata profana.
---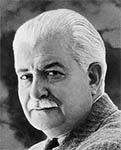 Arthur Fiedler (1894-1979)
He was appointed the 18th conductor for The Boston Pops Orchestra in 1930. and conducted the Boston Pops for 50 years until his death: the longest reigning conductor of a major American symphony orchestra. First a violinist, he turned to viola and played under Karl Muck for a recording with the Boston symphony in 1917. His first recording wad Kodaly's Galanta dances (1937) – no cover or for example Ravel's Bolero in 1937. On of his last was called "Saturday Night Fiedler"… There is a funny album with Beatles' music orchestrated (1969).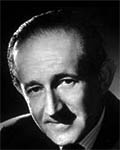 Anatole Fistoulari (1907-1995)
He was born in Kiev into a musical family. His father, Gregor Fistoulari, also a conductor, had studied with Rimsky-Korsakov and Anton Rubinstein. Anatole conducted for the first time at the age of seven, on the program Tchaikovsky's 6th Symphony. In 1943 Fistoulari married Mahler's daughter, Anna.
One of his thirst recordings was Schubert's unfinished in 1948, His last one was made for Decca, a rather unsteady Tchaikovsky's fourth. he was famous for his ballet music recordings, here the famous "Dance of the hours" by Amilcare Ponchielli.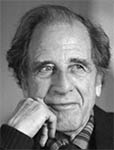 Lukas Foss (1922-2009)
(Lukas Fuchs) Began his carrier as a pianist and continued composing and conducting, mainly in the US.
One of his first recordings as a conductor included works by Bartók, Ives, Milhaud, Skalkottas with the Zimbler Sinfonietta (a string orchestra, emanation of the Boston symphony) – 1956. One of his last ones was dedicated to American composers (1986). We can listen to a collection of his neoclassical works, featuring Yehudi Menuhin.
Jean Fournet (1913-2008)
This French conductor started his career – both symphonic and opera – in France and aboard, but stayed a long time in the Nederlands. He was best known for his interpretations of French music. After some 78 r.p.m., one of his first recording (during WWII ?) was Berlioz's Requiem. One of his last included works by Paul Dukas (1993). His Gabriel Fauré's Requiem remains appreciated (1975 – he made a previous one in 1953).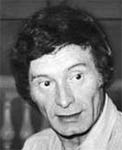 Louis Frémaux (1921-2017)
A French resistant during WWII, started conducting in France and had then a successful period with the City of Birmingham Symphony Orchestra. He first recorded for Erato French baroque music as Jean Gilles's Requiem (1957). He did the two Chopin concertos with Samson François (1986). He made a nice Ravel recording (1989).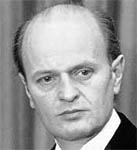 Ferenc Fricsay (1914-1963)
Hungarian conductor, he became musical director of the RIAS Symphonie-Orchester Berlin in Germany in 1949, and of the Houston Symphony Orchestra in 1954. From 1956 to 1958 he was music director of the Bavarian State Opera Bayerisches Staatsorchester (1956–1958).
From the 1950s until his death, he recorded for the Deutsche Grammophon record label. One of his first ones is Tchaikovsky's 5th symphony with the Berliner (1951), one of his last Beethoven's 7th with the same orchestra. His three Bartok's piano concertos with Geza Anda remain famous (ca 1960).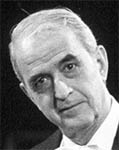 Louis de Froment (1921-1994)
This French conductor established a chamber orchestra with the flutist Jean-Pierre Rampal, then went at the head of the Luxembourg Radio Orchestra in 1958. He made more than 120 LP records for many companies. His first recording was dedicated to Bartok (1955). On of his last ones was dedicated to Prokofiev's piano concertos with Bruno Rigutto. At the beginning of his career, he recorded baroque music for L'Oiseau Lyre.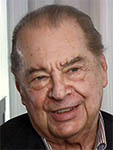 Rafael Frühbeck de Burgos (1933-2014)
Son of a Spanish mother and a German father, he added 'de Burgos' the lace where he lived to identify himself as a Spaniard. He will succeed Ataulfo Argenta as conductor of the Spanish National Orchestra in Madrid.
One of his first recordings was dedicated to Spanish composers (Espla, Albeniz, Hallfter) – 1962. On of his last ones was also dedicated to Spanish music with Alicia de Larrocha, with whom he recorded Falla's Nights in the Gardens of Spain.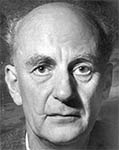 Wilhelm Furtwängler (1886-1954)
At the age of 20, he conducted his own first symphony and Bruckner's Symphony n°9.
One of his first recordings, already with Berlin, was Tchaikovsky's Pathetic (1938 – though he did record Beethoven's Symphony n°5 in 1926). One of his last was Wagner's Die Walküre.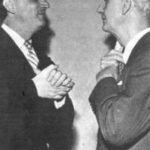 His Brahms symphonies remain famous but there is also his magical transition between the third and fourth movements of Schumann's Symphony n° 4 (which Kubelik realized only once in concert).
---