First, Last and one of the best (in my opinion) recordings of main conductors from the past - One page per letter. Corrections are welcome. It is a work in progress.
A – B – C – D – E – F – G – H – I – J – K – l – M – N – O – P – Q – R – S – T – U – V – W – X – Y – Z

Vittorio Negri (1923-1998)
He has also been an important producer for Philips. Specialized in baroque Italian music he rediscovered Cimarosa's Requiem. His first recording was already dedicated to Vivaldi's religious music. He will record all of it (10 CDs).
---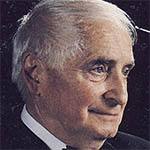 Václav Neumann (1920-1995)
First a violinist, he created the Smetana quartet. Began conducting replacing an ill Kubelík at the head of the Czech Philharmonic in 1948. He will succeed to him with Karel Šejna, until Karel Ančerl's nomination in 1950. He will become the orchestra's chief only by 1990. His first recording was Dvořák's Slavonic Dances (1958), one of his last ones Smetana's symphonic poems. His complete Martinů symphonies remain celeb.