Suzana Bartal – Interview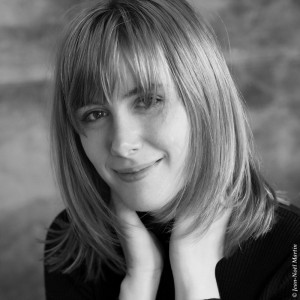 Youth – Studies
Suzana Bartal was born to Hungarian parents in Timisoara, a multicultural city which crossed at the time Germans, Serbs, Hungarians, Bulgarians and Romanians of course.
She therefore speaks first Hungarian and Romanian before joining a German school and learning French with her mother, a French teacher, then a specialized art school where she also learns Italian. She now speaks 6 languages fluently. Her family was not particularly a musical one, but if her parents were music lovers, her grandfather was an amateur musician and it is probably thanks to him that she will enjoy and begin the piano at only – could we say, 8 years.
Her progress will be rapid since at the age of 11 she won her first national competition, gave her first concert (of an hour!) at the age of 12 and played her first concerto at 13. She moved to France in 2005 where she particularly followed the teachings of Denis Pascal, Florent Boffard and Peter Frankl ( "great artist who, when I presented my repertoire at his request, told me: what about chamber music?") at the prestigious Yale University in the United States. She also perfected her piano playing through masterclasses and advanced courses with, for example: András Schiff, Menahem Press, Jean-Claude Pennetier or Leon Fleisher.
Repertoire
"My repertoire is very changeable," and speaks of course about Bartók, but also Schumann, French music: Debussy, Ravel, Franck or Russian music. I asked her whether there are still composers whose music she does not like or just "does not feel" and just as I expected she mentioned Rachmaninov. But this is not the case anymore since she heard Rachmaninov performing his concertos himself (the famous 2nd Concerto with Stokowski for example) "arguably the greatest pianist of the twentieth century").
She does not want to be locked into a certain repertoire. She particularly likes contemporary music ("the one which conveys emotions"), cf. her recent recital in Paris which she recently performed again with great success in Los Angeles. She would like to play scores with real-time processing electronics.
She has in her repertoire most concertos (Bartók, Liszt, Brahms, Beethoven, Haydn, Schumann …). Following the advice of Peter Frankl, she plays a lot of chamber music ("many young pianists still believe that it would be less prestigious to have something other than exclusively a solo career").
Practising
"I usually play 4-5 hours a day; I always start addressing a new score by memorizing it entirely. Only then I work on the interpretation and details. I am lucky to be a quick learner: for example, I gave in 2008, for the centenary of Messiaen, his complete Preludes without score. But you have to manage some periods of rest sometime!"
Pianists
Rachmaninov apart, she is a fan of Grigory Sokolov ( "It is rare these days to see someone taking so many risks, to hear such a personal interpretation, where each note sounds as an experience – there is a plethora of excellent young pianists now, but it is a bit like in the movies: many fine actors, but all with the same looks: where are the old individualities?"). For pianists of the past she mentions Cortot, Kempff, Haskil, Lipatti and for living pianists, among many: Leif Ove Andsnes, Daniil Trifonov or Nicholas Angelich. She speaks very highly of her chamber music partners: Henri Demarquette, Anne-Sophie Le Rol, Alexandra Soumm, Benedict Klöckner, Deborah Nemtanu, Hildegarde Fesneau, Karen Vourc'h, Delphine Haidan, Stéphanie-Marie Degand, Pierre Génisson, Solenne Païdassi or Yan Levionnois.
Projects
To the question "Imagine that I am a millionaire tomorrow and I could make your dream come true as a pianist, what would it be?" I expected a series of concerts at Carnegie Hall, Vienna, Berlin, etc.; not at all: "I would create a festival in France to play with friends I would like the French audience to discover, such as the wonderful cellist Benedict Klöckner, for example."
Her summer will be French this time, at the Vichy Opera or "Classique au vert ", among others. Cf. her agenda here.
An endearing person, who under her thin physique seems a talented and decided person, and seems to me promised to a great career.
Let's recall her excellent Schumann CD. Looking forward for the next one:

Schumann : 1ère et 7ème Kreisleriana par Suzana… francemusique