Masterpieces for left Hand – Paul Wittgenstein – Otakar Hollman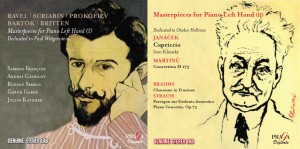 CD 1:
Maurice Ravel: Concerto for Piano left hand in D major Samson François – Orchestre de la Société des concerts du Conservatoire de Paris – André Cluytens – Paris, Salle Wagram – 08/03/1959
Alexander Scriabin: Pieces for Piano left hand, Op. 9 no 1, Prélude in C sharp minor – Andrei Gavrilov (Piano) – Live Czech Radio, Prague – 05/17/1978
Sergei Prokofiev: Concerto for Piano left hand no 4 in B flat major, Op. 53 – Rudolf Serkin – Philadelphia Orchestra – Eugene Ormandy
Philadelphia – 02/02/1958
Béla Bartók: Four Pieces For Piano BB. 71. – No. 1 Study for the left hand: Allegro in B flat major – Gábor Gabos
Live Hungarian Radio, Budapest – 01/20/1965
Benjamin Britten: Diversions for Piano left hand and Orchestra, Op. 21 – Julius Katchen – London Symphony Orchestra – Britten- 7/3-4/1955
CD 2 :
Johannes Brahms: 5 Studies: Chaconne in D minor for the left hand (Transcribed from the J-S. Bach's Partita BWV 1004) (1853) – Walter Klien
12/02/1964 – Live Vienna, Austrian Radio
Bohuslav Martinu: Concertino (Divertimento) for piano (left hand) & small orchestra (1926) – Siegfried Rapp (Piano) Loh-Orchester Sonderhausen – Gerhard Wiesenhutter
Sondershausen (Germany), Cruciskirche – 2/4-6/962
Leos Janácek: Capriccio for Piano left hand and Winds "Defiance" Jan Hyncica (Trombone), Vladislav Kozderka (Trumpet), Antonín Keller (Trombone), Jiri Odcházel (Trombone), Ivan Klansky (Piano), LuboU FiUer (Trumpet), Jan Novothy (Tuba) – Tomas Koutník
Praga Digitals Studio, Prague, Studio Do (7/3-4/1999)
Richard Strauss: Parergon for Piano left hand and Orch, Op. 73 (1925): Tatiana Nikolayeva – State Radio-TV Philharmonic Symphony Orchestra – Gennadi Rozhdestvensky
Live Moscow (02/02/1966)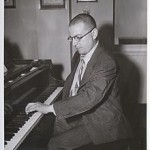 The first CD concerns Paul Wittgenstein (1887-1961). Rich and his right arm amputated during WW1, he ordered works to numerous composers (list here).
It begins with what remains the best version of the Piano concerto for the left hand by Ravel, despite the high quality of Vincent Lardelet's recent release for example. The balance privileged the piano and you can hear it in this reissue as never before, amazing.
There is a 1937 recording by Paul Wittgenstein under Bruno Walter (!) in Amsterdam, arranged and poorly played…
After a Prelude by Scrabin, the 4th Piano concerto by Prokofiev and two great works: the Study for the left hand (BB.71 No.1) by Bártok, very well played by Gábor Gabos (1930-2014), and a rather not very well-known but a dandy work, Diversions by Benjamin Britten.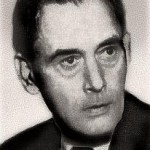 The second CD concerns Otakar Hollmann (1894-1967) a Czech pianist and composer who had not lost his arm, but got his right hand injured during WW1.
Pierre Barbier, thanks to his immense musical culture, added the Bach's Chaconne transcribed by Brahms for the left hand, supposedly for a momentarily injured Clara Schumann. Before a good lecture of Janáček's Concertino for piano – left hand – and wind ensemble written for Hollmann, a very (pleasant as always) Concertino by Martinů completed with R. Strauss's Piano concerto for the left hand, "Parergon zu Sinfonia Domestica".