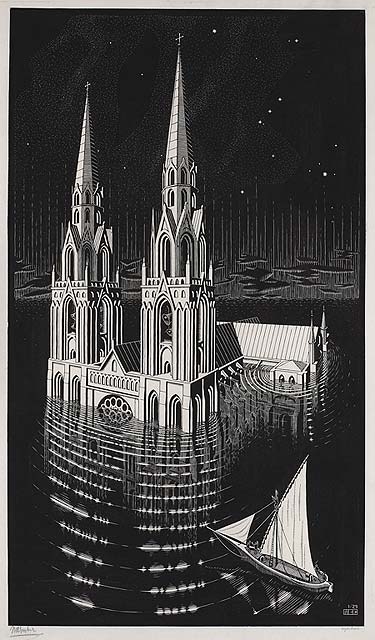 It is in favor of the centenary of Debussy's death and the release of Daniel Barenboim's CD, so decried by some and because it is one of my favorite pieces that I started in this discography a bit crazy (worse than that of the Sacre or the Berceuse). This time nearly 160 versions to compare…
Preliminary remark: the dynamic range is from pp to ff and there is no tempo indication for this piece of 89 bars: the versions I have had access to last from 4'30 to almost 9 '. .. the average being 6'17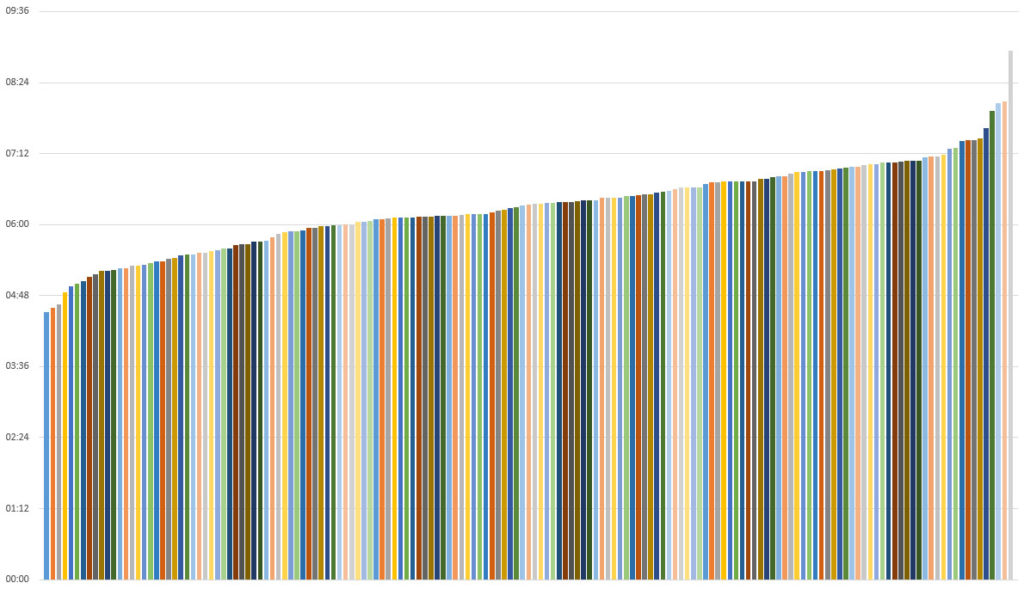 This symbolist piece does not require a great virtuosity in the sense of the speed of execution, but a height of sight, a construction and an absolute control of the sounds (and rhythm).
Here is the list of performers (many famous, many French, in the first rank of Debussy himself on roll and … very few Austro-German: no Fischer, Kempff, Brendel …):
Pierre-Laurent Aimard
Alessandra Ammara
Jean-François Antonioli
Jean-Pierre Armengaud
Arta Arnicane
Claudio Arrau
Håkon Austbø
Gina Bachauer
Sandro Baldi
Laszlo Baranyay
Jean-Joël Barbier
Daniel Barenboim
Jean-Efflam Bavouzet
Enrico Belli
Arturo Benedetti Michelangeli
Vanessa Benelli Mosell
Boris Berman
Michel Beroff
Philippe Bianconi
Jorge Bolet
Eliso Bolkvadze
Angela Brownridge
Bruno Canino
Maria-Luisa Cantos
Robert Casadesus
Jean Casadesus
Graham Caskie
Robert Cassidy
François Chaplin
Dino Ciani
Aldo Ciccolini
Harriet Cohen
Jean-Pierre Collot
Claudio Colombo
Claudio Constantini
George Copeland
Alfred Cortot
Paul Crossley
Alberto Cruzprieto
Michel Dalberto
Stany David Lasry
Claude Debussy
Larissa Dedova
Jörg Demus
Christopher Devine
Youri Egorov
Pal Eide
Daniel Ericourt
Christian Erny
Henriette Faure
Jorge Federico Osorio
Albert Ferber
Gordon Fergus-Thompson
Jacques Février
Yakov Flier
Samson François
Peter Frankl
Nelson Freire
Kotaro Fukuma
Solveig Funseth
Reine Gianoli
Walter Gieseking
Duncan Gifford
Masaé Gimbayashi-Barbotte
Elaine Greenfield
Hélène Grimaud
Friedrich Gulda
Monique Haas
Werner Haas
Mario Häring
Hans Henkemans
Myrra Hess
Ilja Hurnik
Cyril Huvé
Ivan Ilic
Paul Jacobs
Martin Jones
Paavali Jumppanen
Jean-Rodolphe Kars
Catherine Kautsky
Francine Kay
Edward Kilenyi
Zoltan Kocsis
Nikolaj Koppel
Michael Korstick
Noël Lee
Yvonne Lefébure
Bennett Lerner
Michaël Levinas
Daniel Levy
Michael Lewin
Hans Leygraf
Stefan Litwin
Ji Liu
Robert Lopez
Alexei Lubimov
Terry Lynn Hudson
Antonio Macan
Witold Małcużyński
Gilead Mishory
Ivan Moravec
Yukie Nagai
Sylvie Nicephor
Noriko Ogawa
Ronan O'Hora
Gerhard Oppitz
Mícéal O'Rourke
Josef Páleníček
Hans Palsson
Théodore Paraskivesco
Laurens Patzlaff
Alain Planès
Maurizio Pollini
Jean-Bernard Pommier
Menahem Pressler
Sviatoslav Richter
Pascal Rogé
Antonio Rosado
Carol Rosenberger
Jacques Rouvier
Arthur Rubinstein
Gloria Saarinen
Jacopo Salvatori
Hiroko Sasaki
Arnold Schalker
Sergey Schepkin
Peter Schmalfuss
Ruth Schmid-Gagnebin
Craig Sheppard
Martin Souter
Thomas Stumpf
Gabriel Tacchino
Ito Takayuki
Amir Tebenikhin
Marco Tezza
Jean-Yves Thibaudet
François-Joël Thiollier
Martino Tirimo
Keiko Toyama
Fou Ts'ong
Giovanni Umberto Battel
Jos Van Immerseel
Irene Veneziano
Tamás Vesmás
Marita Viitasalo
Andrew von Oeyen
Gilles Vonsattel
Richard Wassmuth
André Watts
Ruben Yessayan
Chengzong Yin
Krystian Zimerman
The idea is not to reach nirvana on the side of Ys, but to offer the richest versions to my ears and try to bring out the characteristics of the game of their performers. Notes are only for locating purposes. They range from 1 (me to the piano) to maybe 10. I left out the many transcriptions, including the famous Stokowski to the orchestra.
The rather exhaustive aspect of this comparison can lend to smile, but it will make it possible to detect names of little known pianists. If some big names have been rejected, that does not mean that it would have been the same for other Préludes, and vice versa.
(Sorry for my poor English writing)
Claude Debussy (1862-1918) – 1913
There is only one Debussy recording on the piano accompanying Mélisande's creator, Mary Garden, in some of his melodies, but in 1913 he recorded some pieces for the Welte Mignon roll system.(cf.). LSleeve indicates 5'57, the Qobuz file: 5'40″…The problem is that it is difficult to get an idea: some chords sound too strong, others have uneven notes, but overall we do not note any eccentricity in relation to the score, just it sounds artificial.
Walter Gieseking (1895-1956)
From this site, Gieseking recorded it 3 times in the studio: in 1936, 1951 and as part of its famous integral (see the number of covers) in1953. There are at least three recordings: 1947, 1950 et 1953. En 1947 : 5'59, 1950 : 5'56, 1953 : 6'34.
In 1947, in public, muffled sounds, liquid sound, looking for a homogeneous sound, treble a bit scathing, beautiful things, but does not really convince in particular – slowdown of the beginning and the end .7
In 1950, the sound is better, same remarks as before without the exaggerated slowness of the extremes. 7,5
1953 : I took the last remastering at Warner, sounds a little dull or velvety, but the whole thing has more build, and the reminder of the first theme in echo is very successful. 8
Samson François (1924-1970) – 1962 – 6'44
Great sound and distinctive sonorities – the stained glass chords of the very end! -, the first theme is hieratic, rhythms are held, dynamic indications respected to the letter: "it works"! 8.5
Apparently no live in this work, but I can not resist putting l'Isle joyeuse (cf.).
Ordinary sounds Gradually increase (without squeezing): she presses, lack of contrasts, without great interest. 6,5
Recording a little veiled, we are really in the mist… The first theme (28) is not really ff, rhythms sometimes a bit uneven, but the 2nd theme is actually a little slower. The recovery of the first theme is well pp, but it works less well than with François. A beautiful version.7,5
I wondered if I was not excited about the release of this album, especially reading the reactions of our dear critics, and no! In addition to telling a story in François way, we "bathe" in a symbolist and mysterious atmosphere. Some may quibble about how certain chords are agenced, but it's beautiful and catchy. 8,5
Krystian Zimerman (1956*) – 1994 – 7'27
That beautiful chords and beautiful sounds in the beginning, then it spoils from the measure 19 where it is marked p and it goes up to at least ff – hard to respect then in 25 più f! Impressive, but finally a little demonstrative. 6,5
Gina Bachauer (1913-1976) – 1965 – 5'43
One of the few students of Cortot and Rachmaninov. Exactly the same defects, with a less beautiful piano. 6
Zoltán Kocsis (1952-2016) – 1998 – 6'19
The first theme is not really without harshness. Apart from a beautiful ending, the rest is a neutral, even if the chords are – except one or two – superb. 7,5
Indications very well respected, beautiful sound (pedal game). 8
For once it's fast and without much need. 6
Arturo Benedetti Michelangeli (1920-1995) – 1978 – 6'52
All the beginning sounds mezzo-forte. A disappointment, even if the end is very beautiful. 7,5
Nelson Freire (1944*) – 2009 – 7'03
A lot of interiority, beautiful chords, beautiful construction. 8
A little neutral, lacks of colors. sff à 28 pas suivi – c'est un peu quelconque. 6,5
Maurizio Pollini (1942*) – 1999 – 6'09
Respect everything and it works. Some deeper bass and it was perfection. 9
Yukie Nagai (19??*) – 1987 – 8'56
The slowest version. It works well until the first theme, piano sometimes noy sounding very well, but a touching and sensitive version.7,5
Jean-Rodolphe Kars (1947*) – 1971 – 8'05
We know that this pianist became a priest. The piano sounds curiously, pretty haloed, it's slow and no longer supports interest from the first theme. 7
Keiko Toyama (19??*) – 2017 – 5'53
Impossible to find any element of biography on this pianist who has some records to his credit. Monochrome reading on a pretty ugly piano. 6,5
Sandro Baldi (19??*) – 2015 – 6'07
Ordinary sonorities, sometimes unpleasant. 6
The timing includes a presentation. Very beautiful sounds and reading. 8
Daniel Ericourt (1903-1998) – 1960 – 6'09
This French pianist recorded Debussy's piano work in 1960 in New York. Could only hear one excerpt, distant recording.
Robert Casadesus (1899-1972) – 1956 – 5'18
Quick tempo, it sounds bad, a false note, it is very outside. 6

Why slow down to 7? The without pressing is, pressed. Beautiful sounds nevertheless. 7,5
Míceál O'Rourke (19??*) – 2011 – 6'38
Some effects, the theme is hardly f instead of ff, little relief.7
Monique Haas (1909-1987) – 1963 – 6'38
Great respect for the text. Piano not very well tuned, but a superb musicality. 8
The beginning is more mashed peas than fog, indications little respected, effects of all kinds… 5
Not much to say,rather tough piano touch, indifferent. 6,5
Jorge Bolet (1914-1990) – 1989 – 6'27
Version without defect but outside enough. 7
Marita Viitasalo-Pohjola (1948*) – 1988 – 5'54
A beautiful reading, which lacks just a little character. 7,5
The recording sounds a little piano bar (we stay in the liquid ..), some micro-nuances, but it's pretty faithful and poetic. 7,5
It's rather ppp at first, but very nice introduction, the 1st theme is played a little hard, but still a nice version. 7,5
Jacques Rouvier (1947*) – 2009 – 5'57
Professor of so many pianists, we hardly dare to comment … But what a joy to see the indications made as expected (as to mark the crotchet rests at the end of measures 42 to 45). 8
Jean Casadesus (1927-1972) – 1960 – 6'17"
Slows down to 8-12, hit hard before the 1st theme like Zimerman, in fact all the versions that want to make the effect seem to me to miss the work … Nice piano all the same. 7
Piano a little quilted, very musical. 7,5
Claudio Arrau (1903-1991) – 1980 – 6'43
As expected, the 1st theme chords sound! It is haloed, superb sounds, very poetic. 8
Beautiful sounds, slows down to 40, then to 54, a pity. 7,5
Alain Planes (1948*) – 1999 – 6'11
A little harsh and dull. 7
Of going, sounds a little unspecified, indications not always followed to the letter but beautiful moods. 7,5
Beautiful delicacy of touch, the agreements of theme 1 are very stained glass, his return to the end is really "like an echo". 8
Dino Ciani (1941-1974) – 1973 – 6'58
Like William Kapell, or Egorov and C. Collard for the French, early-missing pianists have a great aura. It's very beautiful, a little hard agreements, but a lot of atmosphere. 8
The beginning is rather in full light, some chords sound curiously, almost arpeggiated. Seems to lack design. 6,5
Paul Jacobs (1930-1983) – 1975 – 6'12"
Beautiful reading, missing a little relief.7,5
Michel Beroff (1950) – 2009 – 6'44"
Another nice version, but gets a little tired during the audition.7,5
Enrico Belli (19??*) – 2007 – 6'55
Record coupled with George Crumb. Why play as much as the last chord of 5 with a slight downtime?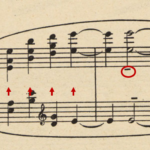 At 25 why doing piu p which is noted piu f ? It seemed rather disjointed, with effects.6
It's slow … it gets even slower and sluggish. 6
Jacques Février (1900-1979) – 1961 – 6'25
It is not certain to hear the original dynamics. it's quite unpleasant and we're hardly taken. 7
Listened only 2 'seems much faster than indicated.
Tamás Vesmás (19??*) – 1999 – 6'06
Another correct version, missing a bit of sound imagination. 7
Terry Lynn Hudson (19??*) – 2017 – 6'41
It's ok but still lacks imagination. 6,5
László Baranyay (1946*) – 2000 – 6'14
Beautiful respect for the text, but we are not dazzled by the arrival of the cathedral. 7,5
We are bored. 6,5
Bruno Canino (1935*) – 2012 – 6'07
It's superb respect for the respect of the score, sounds and … singing. 8
Edward Kilenyi (1910-2000) – 1956 – 4'57
Big background noise and restricted dynamics, it speeds up, taps… 5
Alice Testrup (19??*) – 2014 – 5'04
It's a little amateur pianist with a lot of false notes, more and more besides. 3
Catherine Kautsky (19??*) – 2014 – 6'07
Misty beginning in the bad sense of the word, nothing very remarkable then. 6,5
Friedrich Gulda (1930-2000) – 1978 – 6'05
We love Moonlight by Gulda and we are not disappointed, taken from beginning to end, even if the sound is not very clean and reverberated. 8
I loved his previous Debussy CD . The piano – or the recording – lacks treble. It's beautiful, but a little outside. 7,5
Beautiful version, sounds, respect for the text, a little neutral in the expression. 8-
Ilja Hurnik (1922-2013) – 2000 – 6'51
Neither beautiful nor exciting. 6,5
Fou Ts'ong (1934*) – 2002 – 6'44
The sound seems to fade sometimes, reading a little precious; beautiful colors, but it sounds a bit miniature. 7
Sylvie Nicephor (19??*) – 2018 – 6'44
It sounds very pentatonic, round sound, the first theme falls a little flat; it's pretty neutral.6
A Stakhanovist of the piano who publishes his recordings on account of author. Slow down at 8, nice sound, theme recovery a little forward. 7
Hans Leygraf (1920-2011) – 2010 – 5'53
Dull sound, not animated. 7
Bad sound, the sans presser is vey fast, a lot of exaggerations. 5
Arthur Rubinstein (1887-1982) – 1953 – 5'52
A curiosity. What liberties taken with the text and especially the rhythm, technique not always very clean, the piano a bit zing, yet it is very addictive, a true vision. 7,5+
Ruth Schmid-Gagnebin (19??*) – 2003 – 5'18
A lot of bass, a pedal festival… 6
So many bad piano recordings … There, it is very far away, hard touch. 6
Michel Beroff (1950) – 2015 – ??
Sound a little drowned, nice version, faithful. 7,5
Nice version, faithful too, with more atmosphere. 7,5+
Henriette Faure (1904-1985) – 1961 – 7'05
Pianism a bit clumsy and hard, plus it's slow. 6
Reine Gianoli (1915-1979) – 1957 – 5'59
Sounds is pretty bad, everything sounds a little thick. 6,5
Superb sound. Very alive, it is a little slower at 47, but unfortunately not at the movement at 71, and it doesn't help.7,5
Noël Lee (1924-2013) – 1984 – 5'46
Quick start, balance pulling high, beautiful things but we are not very concerned. 7
It's really fast, it sounds pretty bad. 6
Also very fast, a little jostled, an "edgy" reading… 6
Ivan Ilic (1978*) – 2008 – 5'23
We stay in the fast., It must be to not miss the tide … the recording is not very successful, but it is well played. 7
We are suddenly interested in 7. We hear the bass at 16, which is rather rare, even beautiful bass line from 47, nice version.7,5+
Stany David Lasry (19??*) – 1997 – 5'13
Piano a little emaciated, all halftone. It's pretty but static. 7
Jean-Joël Barbier (1920-1994) – 1974 – 5'30
Good intro, superb pp, but why the theme is not ff ? Very nice ending too, very catchy version. 8
Always this little time before the end of the 5th, the più f at 25 not respected, beautiful piano. 7,5
It's a bit fast, the most pp and the most 'pentatonic'. Sounds a little like an old tale that would be told. 8
In fact not found on Qobuz despite the announcement …
E well developed from 5 to 12, treble a little painful, honest. 7
Listened on headphones on Spotify, it's pretty slow, but great sounds; the chords of the theme are exactly the way I would play them – if I could, a replay of the theme plus pp and it was perfect. 8
Its a little veiled, chords do not sound great and we get bored quickly. 6,5
Nothing to say about the execution except that we get a little bored. 7
Youri Egorov (1954-1988) – 1984 – 6'44
Tempo fluctuations, the 47 is slow. Beautiful ending. 7,5
Aldo Ciccolini (1925-2015) – 1991 – 6'38
Although slow to 5, beautiful left hand line from 17 without making tons as many, theme a little chopped, high medium curious, end a little bit so so. 7,5
Harriet Cohen (1895-1967) – 1948 – 4'58
Always difficult to appreciate this work so 'soundly' through old recordings. Let's say it's fast …
Jean-Pierre Collot (19??*) – 2016 – 6'04
A disc mixing works of Debussy and Salvatore Sciarrino. It starts in 'very deep waters', but it feels a bit to stay there later, probably because of the general balance that tends to the bass. 7 (makes me think of a meeting of Theosophists around a pedestal table …).
Myra Hess (1890-1965) – 19?? – 7'15
It has the pace in this slow tempo, oddly arpeggiated chords 'Calais lace' style, theme not very good sounding, a little faulse piano in the bass. 6.5
The "English specialist in French piano music". Very concentrated beginning, very pp. Respect of the indications, very beautiful touch, it is elegant, eloquent, a warm sound.8
Alberto Cruzprieto (19??*) – 1999 – 6'39
Cuban pianist, impossible to find an element of biography. Another thunderbolt from 19. A beautiful piano, a certain pace, but not exciting. 7
Only 2′.
Jörg Demus (1928*) – 1962 – 6'27
Dull and reverberated sound, a serious C smashing in the 1st theme. It's pretty heavy. 7
Nice start, theme 1 a little disappointing, a lot of taste, but a little bland. 7
Pål Eide (19??*) – 2014 – 5'14
The album is titled "Gray clouds", it was raining at the appearance of the cathedral? Fluctuations of tempo at the beginning but the theme is superbly brought. 7,5+
It is almost perfect and we are taken from the beginning to the end. 8,5
Slows down at 7, no più f at 25, beautiful chords, nice version. 7,5
Albert Ferber (1911-1987) – 1958 – 6'29"
The reissue of these recordings had caused a sensation a few years ago. Despite the antiquity of the recording, there is a quality of silence. 8
Accelerated theme, 2nd theme not very expressive. 7
Yakov Flier (1912-1977) – 19?? – 5'30
Chords 17 & 18 not marked, all leaves quite indifferent, with some false notes. 7
Peter Schmalfuss (1937-2008) – 1988 – 6'05
The pianist, king of unknown and cheap labels, except here at Denon. Slow down to 7, then to 23, it's very static. 7
A teacher who had impressed Suzana Bartal. It's slow, beautiful 2nd theme, it's very good, a little distant.7,5
Very nice beginning, the first theme is a bit harsh. No ff at 61, but very beautiful piano.7,5
Solveig Funseth (19??*) – 2000 – 6'30
Everything is a bit strong and marked.6,5
Another one slowing down at 7. All is a little bland.7
Masaé Gimbayashi-Barbotte (19??*) – 2017 – 5'03
Piano taken close, but very beautiful sound with some hardness. Too bad it's a bit fast for my taste and the end is not pp. 7,5+

Sound type bathroom. From 16 we hear almost more the lower line than the top one, the piano a bit zinc-plated . Why arpeggiating the chords at 63? 7,5
Werner Haas (1931-1976) – 1963 – 6'46
Slows down to 7, its padded, heavy bass, heavy theme. 7
Hans Henkemans (1913-1995) – 1951 – 5'43
Nice chords, finally one whorespects the 'soupirs' from 42 to 45. Precarious sound. 7,5+
Cyril Huvé (1954*) – 2017 – 7'05
Recorded on a piano of a new design – of 102 keys instead of 88 generally -by Stephen Paulello. Nice sound, but it's a bit linear. 7
Far sounding, Accelerates at 18. Not exciting. 7
Nikolaj Koppel (1969*) – 2000 – 7'09
Not available…
Michael Korstick (1955*) – 2012 – 5'36
Recorded the complete Debussy piano music. Another good version without special magic. 7
Yvonne Lefébure (1898-1986) – 19?? – 5'10
A slight tendency to arpeggiate, sometimes tap a little but finally we hear a speech since so many uninhabited versions. Missing a little mystery at the end. 7,5+
Bennett Lerner (19??*) – 2011 – 4'39
Another integralist. It runs. A bit off topic. 6
Nice atmosphere 7-12. Beautiful animation before the theme, well sounding. Decreases maybe not enough at 62-63. Beautiful. 8
Daniel Levy (1961*) – 2015 – 7'03
Sounds of doors … The treble sound on the left, but big sound, pretty majestic theme. 'A little less slower' is slower. Too bad that the recovery of the theme is not enough pp.7,5+
Coupled with Michael Gielen's music. Another one slowing down to 7; it hardly ever works. Very nice progression at 16-21, Very nice version. 8
Ji Liu (1990*) – 2018 – 6'49
"Fire & Water", the cover is worth its weight of peanuts. Beautiful beginning, the theme disappoints a bit despite the magnitude of the sound. 7,5
Robert Lopez (??) – 1959 – 5'40
Accelerates in the introduction at 14, then a little confused. Sound a little painful. 6
Beautiful piano, chords 17 & 18 not marked. All is too fast.6
Witold Małcużyński (1914-1977) – 1956 – 5'34
ts a little distorted, picked from a vynil. Elegance, 7,5
Ivan Moravec (1930-2015) – 1967 – 6'27
Introduction more than pp. Too bad he accelerates to 19. The rest is a bit neutral. 7
Its far away, but nothing to complain about. 7,5+
Nothing to say either, a nice version. 7,5
It's slow, slowing down even at 6. Veiled sound, theme 1is hard. 6
Gerhard Oppitz (1953*) – 1994 – 7'18
No change of climate at 16, everything is a little harsh. 7
Josef Páleníček (1914-1991) – 1981? – 5'19
Beautiful intro of the theme. Beautiful tones, but a little outside. 7
Not very inhabited 6,5
Théodore Paraskivesco (1940*) – 1976 – 5'26
One of my first LPs. Its fluffy, a little bland. 6,5
'Reflexion on Debussy'… Beautiful colors in the introduction, a reading all inward, a little too much and a little slow. 7,5
Jean-Bernard Pommier (1944*) – 1990 – 5'29
Decided, fast, 'soupirs' at 42-45. Return of the theme a little too clear. 7,5
'Moonlight' – probably one of the last recordings of this great chamber musician and pianist. Depth, it is obviously a little slow, especially from 7. Inequalities – wanted? – of touch at 14-15. A lot of atmosphere. 7,5
Sviatoslav Richter (1915-1997) – 1961 – 7'55

I suppose there are other Richter testimonials in this work. We are in public. Precarious sound. Some faulse notes, no cavalcade before the 1st theme, very hieratic. A document.7,5
Theme a little bit any, touch a little uniform. 7
Gloria Saarinen (1934*) – 2017 – 6'43
Where is the note repeated beginning 10? Mediocre touch . 6
Arnold Schalker (1937?) – 2017 – 6'44
'Music for Piano Inspired by Bells'… Overwrites the brake pedal at 7, then accelerates from 17. 5,5
Martin Souter (19??*) – 2002 – 7'26
Disc 'Monet'. Pretty tasteless.5
'Reflections on Time and Mortality': Honest. 6,5
Beautiful sound, beautiful rise before the theme with very well sounding chords. 7,5
Ito Takayuki (19??*) – 2008 – 6'24
Integralist. Inequalities of touch. Not very exciting. 6,5
Amir Tebenikhin (1977*) – 2012 – 6'49
Another honest version. 7
A sense of pulsation, superb touch, control of sounds, respect of indications; resumption of the theme a little slow. 8
Too much bass line from 16, a lot of bass in general besides, some hardnesses. Impressive nevertheless. 7,5
Album titled 'Water games'. Nice version. 7
Start not really pp but beautiful animation. Beautiful touch. Very nice reminder of the theme. 8
One that speeds up at 7. And runs from 22. Quick theme and a little bumped. Very outside despite the qualities. 7
Richard Wassmuth (19??*) – 2015 – 5'21
Its creepy. Makes the usual foul at the end at 5. Accelerates at 16. A little painful. 5,5
André Watts (1946*) – 1964 – 6'36
Minaude a little around 8-9. Beginnings 17 & 18 not marked. Lack of influx, disappointing. 6
Slows down to 7, otherwise everything is fine, treble a bit hard. 7,5+
It's finish ! My favorites, but there are many other excellent ones.
A quartet in the lead: Maurizio Pollini, Samson François, Daniel Barenboim and Christian Erny,
followed by excellent versions, with some surprises in bold:
Pierre-Laurent Aimard, Jean-François Antonioli, Claudio Arrau, Hakon Austbø, Jean-Joel Barbier, Bruno Canino, Graham Caskie, Dino Ciani, Paul Crossley, Albert Ferber, Nelson Freire, Pascal Gallet, Walter Gieseking 1953, Friedrich Gulda, Monique Haas, Michaël Levinas, Stefan Litwin, Andrew von Oeyen, Jacques Rouvier and Jean-Yves Thibaudet.