Ravel – Mother Goose – Orchestral versions [FR]
We had already compared some versions: Désiré-Émile Inghelbrecht – Orchestre national de France – 1955 André Cluytens – Orchestre de la société des concerts de Conservatoire – 1962 Bernard Haitink – Concertgebouw orchestra – 1973 Jean Martinon – Orchestre de Paris – 1975 Pierre Boulez – Berliner philharmoniker – 1994 Yannick Nézet Séguin (YNS) – Rotterdam philharmonic – 2009.
Our preference went to Martinon / Paris.
Now we can access virtually to any recording, we will go back to it with almots 40 versions…
Let's recall there are 2 orchestral versions. 1st the 5 intial parts in this order:
Pavane de la belle au bois dormant (Pavane

of

Sleeping Beauty)
Petit poucet (Little Tom Thumb)
Laideronnette Princesse des pagodes (Little Ugly Girl, Empress of the Pagodas)
Entretiens de la belle et de la bête (Conversation of Beauty and the Beast)
Le jardin féerique (The Fairy Garden)
Ravel en tirera ensuite un ballet en ajoutant un Prélude et Danse du rouet et scène et 4 interludes, intervertissant Petit poucet et Entretiens :
Prélude
Tableau I : Danse du rouet et Scène (

Spinning Wheel Dance and Scene)

Tableau II : Pavane de la Belle au bois dormant
Interlude
Tableau III : Les Entretiens de la Belle et de la Bête
Interlude
Tableau IV : Petit Poucet
Interlude
Tableau V : Laideronnette, Impératrice des Pagodes
Interlude
Apothéose : Le Jardin féerique
Recordings began in 1927. We find often ony the suite, but also the ballet, some times with the interludes apart, sometimes not, sometimes not all of them…
Damrosch – New York symphony – 1927
Walter Damrosch (1862-1950) was a conductor and composer workin mainly in the US – video. A Pavane slow to perfection, with portamenti, giving a lot of poetry, a Tom Thumb with a slowness that won't be found elsewhere, a real pet store. Pagodas ad lib, What is remarkable is that we clearly hear the tones. Contrabassoon piles it on! The garden gives beautiful tones, the violinist's playing is dated, but so expressive. One wonders whether Ravel learned of this record? You will hear more beautiful, more polished but also characterized? 9 Wolff – Concerts Lamoureux — 1930 ?
Albert Wolff (1884-1970) will create Roussel's 4th and wrote an opera L'Oiseau bleu created at the MET in 1919. Happy to hear a French oboe in Thumb, but it is fairly neutral and lack of expressiveness despite Ravel's indications. I it's pretty nonchalant and not played very well. 6
Erich Kleiber – NBC – 1947 – Live
One of the great conductors of the XX century (1890-1956). It is a little loose, curious wind breaths. The beat does not seem very concerned. Beauty and the Beast is animated, but this is a bit precarious. 6,5
Serge Koussevitzky – Boston – 1947
A sensible Pavane, beautiful strings in Thumb, good sound, characterization of tones, poetic moods in Ugly girl, Beauty is really in a "moderate waltz movement," sounds great. Garden is with a large orchestra (which strings!), Only the ending is a bit messy. 8,5
Ansermet – Suisse romande – 1951 (ballet)
Cà commence très mal (c'est le ballet entier mais on est passé directement à la Pavane).It is noisy or strident, quite prosaic. The sound is pretty bad, sometimes muffled, sometimes aggressive and it's pretty cold. 6
Inghelbrecht – Théâtre des Champs Elysées – 1954
Another ballet without the interludes. Pavane: sound colored in the treble, Thumb short of breath. Ugly Girl, lively, characterized, but a little heavy, and short of breath too, it's a bit clashed. Talks are also lacking in style. Garden is more dramatic than magical. 7
Ansermet – Suisse romande – 1958
Back on the job for the stereo. This is much less amateur than 7 years earlier. Close microphones, as often with Decca in Geneva at the time, it's like being in the studio; Beautiful Ugly Girl. From the 1st measures of Garden we guess in general if it will work or not, much like a Mahler's adagio … The tempo is good, a little more tension, it would have been perfect. 8
Vladimir Golschmann – Orchestre des Concerts Lamoureux – 1958
Golschmann was a French conductor (1893-1972) who worked mainly in Saint-Louis.The orchestra is better than with Wolff. Pavane lacsk of enchantment, Tom Thumb is a bit dull, as for the resst, without fantasy or atmosphere. 6
Munch – Boston – 1959
From the first two bars, we feel that there is a conductor this time. What instrumentalists (including English horn)! The orchestra seems a bit numerous. Thumb is quite scary. Laideronnette clearly shows the celesta, but could be even more "chinoâ." Conversation show superb musicianship, one feels the conductor's empathy with this music; it is even poignant, very surprising ending. Garden may be a bit Franckist but very effective and sound saturates at the end. 8,5
Cluytens -Orchestre de la Société des concerts du Conservatoire – 1962
It is always elegant, always a little short of what we hope. A very measured Pavane, well-conducted Conversation but it is still a little flat, despite contrabassoon nearly as mushy as with Damrosch … All is well, but it lacks a je ne sais quoi of liberty or even fancy to really be moved… For Garden, again, from the beginning, we know that does not really work here …7
Monteux – London symphony – 1964 (ballet)
A very slow Pavane, distanced like a dream. A very sophisticated natural: Thumb could be more characterized, but it's done with such a saving of effects. This economy exudes a captivating fragrance in Conversation. Conductors probably do note conduct in the same way doing the 5 pieces of the suite or the entire ballet. Ugly Girl is equally well done in a retained tempo – Monteux was about to die soon at the age of 89. A Garden "suspended", certainly a lesson in technical conducting. 8
Martinon – Chicago – 1968
Great friend of Kubelík, he had like him shaky times at the head of the Chicago symphony, despite, for him too, some famous recordings. Rather distant recording, a bit dull, it reminds Cluytens: nothing unworthy, on the contrary, but we are not really concerned. Ugly Girl starts well, but the tempo languishes. And the Pavane is very cutesy. The beginning of the Garden announced that it will not be very good. 7
Boulez – New York Philharmonic – 1974 (ballet)
Superb orchestra, "ravelian"sounds. Conversation: a very much worked out sound balance; of course no picturesque here, and it's a little clearand light, Thumb a little finger on the seam of the pants … Boulez didn't believe to the charming Prince? Despite the technical quality of the conductor and the excellence of the orchestra, it lacks of binding or necessity. Laideronnette rutile more than seducing. The Garden is rather on Barber's Adagio side… 7,5
Ozawa – Boston – 1975 (ballet)
Before he won my discography of The Rite, I had never been ethousiastic about this conductor and certainly not for this anthology Ravel for DG. The Pavane is cutesy, and despite his best efforts give tones (Ugly Girl), nothing really works. 6,5
Martinon – Orchestre de Paris – 1975 (ballet)
Only seven years later; tones, air, Pavane is taken in a signle flow? Conversation : again charm, a superb orchestra (including the violin solo), a beautiful sound recording. Ditto the rest: I confirm that this is my favorite version so far. 9
Herbig – Berliner symphony – 1979
Günther Herbig (1931 *) gives a beautiful Pavane and beautiful .. Conversation! The orchestral colors are not the best ones, as Ugly Girl, but it's so well done. A nice surprise. 8
Giulini – Radio bavaroise – 1979
Pavane slow, distant recording. Thumb is so slow again; a starched elegance. 7
Dutoit – Montréal – 1984 (ballet)
Pace kept up all along, determined phrasing, a fine orchestra well captured, atmospheres, clarity, a slightly more characterization, a in Garden, and it would have been perfect. 8,5
Abbado – London symphony – 1986 (ballet)
Beautiful orchestra, refined reading, but somewhat emaciated with contrasting tempi sometimes but that does not seem to work, superb violin solo of the Prince. Thumb too much "Symphony", a very slow Laideronnette. A disappointment. 7
Plasson – Capitole de Toulouse – 1986
Many ambiances, it is gently led, birds in Poucet pass like a dream. Super Ugly Girl, Conversation in a perfect tempo and a wonderfully poetic Garden …8,5
Jordan – Suisse romande – 1986
Pavane passes quietly, Tom Thumb takes us on his way. That's more chamberthan with Plasson, Martinon or Dutoit and we are taken. Even if the solo violin in Garden is far from transcendent, one is transported from the beginning to the end. 9 Jean – Czecho-Slovak Radio Symphony Orchestra – 2006
This is Kenneth Jean, a conductor born in 1952 and it is superb! Particularly musical breath, tastefully done. And he does not miss the Garden. It's not the best orchestra, but it's a discovery. 8,5
Edwards – London Philharmonic – 1990
Finally a woman for the first time in all of our comparative discographies! Pavane ok even if the strings 'carpet' is rather easy. A well animated and poetic Thumb (English horn). Beautiful things in Laideronnette but it is a bit slow. Again from the opening bars of the Garden we know that we will on the Barber side … A beautiful traditional version. 7,5
Giulini – Concertgebouw – 1991
The Pavane is slow (but 2 "shroter than Damrosch's.) What elegance, finish, although some winds vibrate too much. Laideronnette lacks a little imagination and gets stuck at the end, we even gave up! Conservation are still a litte too much symphonic, but we feel the conductor's care and love for the sound. Imperial Violin solo, last bars magical. A decided Garden, superb. A wonderful version but rather sophisticated. 8
Kitayenko – Bergen – 1991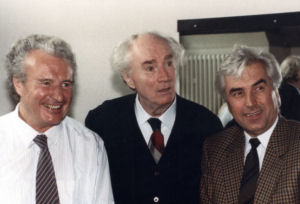 Beautiful Pavane, Poucet well conducted Laideronnette quite animated but a little slow, Conversation conducted very well also, tones, fruity, violin solo amazing. Garden is a little slow, a beautiful version. 8 (and a CD which is a nice introduction to classical music).
Rattle – Birmingham – 1991 (ballet)
A Pavane which struts very slowly. Conversation unsurprisingly, full of atmosphere Thumb, Laideronnette very well conducted, atmosphere, tones. Discernable assembly. Garden like Mahler stretched tempo, but it works beautifully. Another beautiful version. 8,5
Boulez – Berlin – 1994 (ballet)
Breathtaking orchestra. It's very oddly Tombeau de Couperin: we advance, we manage everything and everything works! Ugly Girl is if I may imperial, celesta audible for once. Garden, despite a light tempo seems revived permanently. As with all successful Boulez recordings almost every measure deserves a comment …9,5
Marriner – Academy St Martin – 1995
Couldn't be heard entirely..
Haitink – Boston – 1998 (ballet)
Beautiful phrasing of the winds, but a superb Laideronnette placid as the rest? A very slow Garden. A version that shows little passion 7,5
Previn – London symphony – 1999 (ballet)
Delicate Pavane. Laideronnette a little biased, the following is the same: despite some willingness animation, one does not feel really concerned. Nice sound​​. 7
Rattle – Berlin – 2009 (ballet)
Apparently 10 years without recording … It is 19 years after his first recording in Birmingham, 16 after that of Boulez in Berlin. Pavane superbly crafted, Conversation waltzing more than usual. Thumb a little biased, Laideronnette too much sophisticated, but again what an orchestra … 8,5
Nézet-Séguin – Rotterdam – 2009
It's pretty nice, but seems a bit overflown. 7
Salonen – Los Angeles – 2009 (ballet)
A very slow Pavane, ratther flat Conversation. Tom Thumb: remarkable set wood / strings, you get bored in Laideronnette, the slower Garden of the discography, not the best solo violin (not the nicest orchestra either) the end does not really work because of the tempo. Disappointing. 7
Albrecht – Strasbourg – 2010 (ballet)
This is Marc Albrecht (not Gerd Albrecht, who died this year, definitely fatal to conductors), a German born chef 1964. orchestral balances sometimes curious, Conversation boring despite certain narrative will. Same further on. 6
Chung – Seoul – 2011
Pavane glossy kind. Thumb walking on tiptoe, it's very annoying. Korean Pagodas must be made of fragile porcelain. No interest.6
Immersel – Anima Eterna – 2013
Here comes the "antique" … A Pavane fruitier than usual. Too bad the strings play a little out of tune. Thumb speeds up, yet it is marked "very moderate"! Here the used 'period' instruments do not bring much. Just appreciable light strings. Ugly Girl: not sure the gong comes from the imperial court of Japan … Lots of presence (reduced orchestra swelled by the sound). Conversation: not very waltzy, but very nice atmosphere. Perfect pitch not recommended listening to the solo violin. Very lyrical Garden, but this violin … and the climax is a rickety thing. Nothing revolutionary then, but an endearing release. 8
It's over! The best versions for me: Boulez / Berlin, Martinon / Paris, A. Jordan and the amazing W. Damrosch, followed by a dozen of excellent versions.