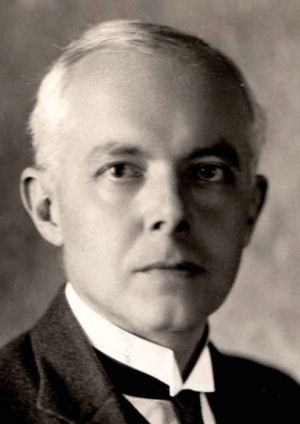 Bartok – Concerto for orchestra – Discography [1/2] [2/2]
Spreadsheet: bartok-concerto-orchestra
Koussevitsky – Boston symphony orchestra – 1948 – Live
It is in public … it's pretty slow. It sounds a little "province" (cello, flute), then there isn't a great animation. Let's say it's a little emotional, some interventions suggest that there were still European immigrants in the orchestra … 5
Van Beinum – Concertgebouw – 1949
Pattern noise (acetate?). Atmosphere at the beginning, after it goes bad: a few successive approximations to some crashes in the strings, but woodwinds interventions are beautiful. 7
Reiner – Chicago – 1955
This is not because he is the one who replaced Kubelík in Chicago we do not like his interpretations, it is because of his leadership style that seriously lacks of flexibility to our liking; metric rigor but can be good: it was a virtuoso orchestra this time, everything is sounding good, but for example 76, it is not really Allegro vivace … 7.5
Kubelik – Orchestre national de France – 1955 – Live
Kubelík has conducted this work at least forty times in his career … This is masterly handled, a lot of poetry in the interventions of woodwinds, it is just a little too much sequential. 7.5
Ansermet – Suisse Romande – 1957
An elegant version – the orchestra is doing very well – but a little loose. 6.5
Fricsay – RIAS Berlin – 1957
The most dynamic contrasts, not really the best brass in the world. It's pretty lively, beautiful atmosphere, beautiful balance we hear better than before all the details. 8
Maazel – Stuttgart – 1958 – Live
The slowest so far. Very dreamlike introduction, after a tunnel, pretty average orchestra, music seems to turn off as you go on. 5.5
Kubelík – Royal philharmonic – 1958
Sound, color, phrasing, drive, musical stream all along; it has always been my favorite version, I confirm and it wonder if it will be surpassed – we'll see. 9
Bernstein – New York – 1959
It is even slower, but better hrld. Quite nervous reading, beautiful orchestra, but we get bored. 6.5
Stokowski – Houston – 1960
Stoko got passed on this one: he was not the first to record it! Always a fabulous job on the strings, excellent flutists, stereo already tampered at the time (the harp had its microphone for itself …). Very nice atmosphere, all a little pastoral / plaintive, but an original and lively reading. 7.5
Prêtre – Orchestre national de France – 1960 – Live
It's slow, and it too sluggish, it is a little on the "toes". 6
Karajan – Philharmonia – 1960
We could listen to that only in the version of INA, which is certainly not taken from the master tapes: mean surface noises. It is very linear, so so instrumentally, we feel that it was not improperly cut. Without much interest. 5.5
Haitink – Concertgebouw – 1961
Fairly fast tempo, sound a bit distant, very careful orchestral work: we hear a lot of details, too much harp again. It's beautiful, the best orchestra so far, but it sounds more English than Hungarian! 7.5
Horenstein – Orchestre national de France – 1961 – Live
Mono – This is quite low, the conductor often stomps, a lack of any guideline. 5.5
Leinsdorf – Boston – 1962
A lack of presence. It does not lack quality, especially instrumental, but it is "cushy". 6
Ancerl – Philharmonie tchèque – 1963
Average orchestra, tones emaciated or ugly, it's flat and inconsistent. 5 (I'm going to get lots of friends …).
Ormandy – Philadelphia – 1963
Another very linear version, the muffled sound does not help. 6.5
Dorati – London symphony – 1964
A Hungarian conductor, known "great technician of the baton", a pupil of Bartók: there is a guideline, the orchestra is not amazing, it lacks of nerve, suddenly it's just decorative. The end is coming much better with a nice brassband. 7.5
Solti – London symphony – 1965
Lively introduction, this at least decided! The orchestra and the sound has nothing to do with Dorati a year before … The sound is curiously structured: a trombone here, a trumpet there … While it lacks a little of humanity it works fine. Say you are not moved, but impressed. 8
Kubelík – Radio bavaroise – 1965
A concert in Tokyo. Itsa faster version, beautiful antiphonal violins, it is lived, beautiful atmospheres, all may be a bit rhapsodic. 7.5
Szell – Cleveland – 1965
Superb introduction, but the appearance of brass already looks to smooth. Slenderness, elegance in a superb capture. Everything sounds perfect in a rather fast tempo, but we are not concerned a bit! 7
Karajan – Berlin – 1966
Many, many strings, it is very decided and built; it does sound maybe not quite like Bartók, but we are as bewitched … 8.5
Kubelík – Radio bavaroise – 1968? – Live
Like many pirate editions, there is no date … a beautiful version with nice atmosphere. 7.5
Boulez – New York – 1972
This version "wwithout homesickness" is therefore now 42 years old! Recall that Boulez will lead this orchestra from 1971 to 1977. It starts well, the entry of brass is a bit soapy, sound incoherent and tampered. A certain allure, but atmosphere none! All this more like Dukas, but there has beautiful passages. 7.5
Kubelík – Boston – 1973 – Live
Few months before the studio recording with the same Boston (DG). Great atmosphere at first, but the sound is too precarious to retain this version, we simply note the excellent instrumentalists. 7.5
Kubelík – Boston – 1973
Therefore recorded in the studio a few months after, with tempi slightly slower. Beautiful strings, distinctly heard for once during the first distant fanfare. When I think that I was not a fan of this version, everything is beautiful – perhaps because of the sound of this Australian edition "Eloquence"? 8.5
Karajan – Berlin – 1974
8 years afterhis first release with Berlin. As for the Rite or the 10th Chosta, he felt, probably not only for commercial reasons, the need to redo it. The orchestra is at least as impressive, this is also probably one of the most "full" sound images. We are a little less subdued than with the 66 version, but it is beautiful. 8
Skrowaczewski –

Saarbrück – 1978

This is certainly not Berlin, but there's life,with a certain freshness. Drive, great passages. 7.5
Ormandy – Philadelphia – 1979
Ormandyagain who we didn't like very much 16 years earlier. Impressive strings in the introduction, but it is not much better, the strings and the rest of the orchestra seem separated. It is rather pointless. 6
Solti – Chicago – 1981
First class orchestra of the first order. decided Introduction, it is dynamic, a little brutal sometimes, but it is taking 8.
Kubelik – Bavaroise – 1981 – Live
Lots of atmosphere – it is calmer than 22 years earlier, magnificent fanfare, a trip to Eastern Europe. 8.5
Dorati – Concertgebouw – 1984
It's better this time than 20 years ago, more determined, beautiful tones. The end is the most dynamic of all versions, with stunning tones again, this is exceptional. 8.5
Fischer Adam – Hungarian State symphony orchestra – 1989
We owe to Adam Fischer a beautiful recording of Bluebeard's Castle (but recall the recent reissue of Kubelík Version – Lucerne 1962 ….). It's beautiful, engaged (we have Dorati with the same orchestra, on LP, but was too lazy …). The strings are a little weak, it is not the most virtuoso orchestra, but there are moments of real poetry – a true conductor. 8
Christoph von Dohnanyi – Cleveland – 1990
After Reiner, Dorati, Ormandy, Fischer, another conductor of Hungarian origin. We had mixed feelings with him, apart from his stunning Mendelssohn in Vienna. Pretty good introduction, beautiful strings, it is weathered, elastic, full of intentions, but they are perceived as such, in short, a very fine work, but a work. 7.5
Jansons – Oslo – 1990
A decided reading, fast tempo, central passage slightly below, it is very well done but not really moves. 7.5
Jarvi Neeme – Royal Scottish Orchestra – 1991
Start very flat, then its getting animated, but everything seems very cold, even if it is in the genre virile virtuosity, but we much prefer Blomstedt in this perspective. 7
Schwarz – Seattle – 1992
Without relief, clumsy. 6
Boulez – Chicago – 1993
Very chiseled introduction, strings a little hard, beat very tight, elegiac passages are a little flown, then,nerve,power, a millimetric fanfare, he was bushy-tailed? 8
Weller – Basler symphonie orchester – 1994
Flat Introduction then it is slow and inconsistant. 5
Rattle – City Of Birmingham Symphony Orchestra – 1994
Tempi varying depending on the episodes, but without much characterization. 7
Blomstedt – San Francisco – 1995
A conductor we don't really know… Introduction uneventful, the tutti violins and timpani are the most impressive so far, then a few drops of tension, and then the full orchestra, beautiful soaring timpani, it's almost brutal, but very impressive once again, one of the finest fanfares, towards the end, the string scansion is superbly integrated. 8
Salonen – Los Angeles – 1996
Discrete introduction, which makes you think of Tapiola … It is quite slow, it comes alive a little with the violins tutti, It is clean, well conducted, beautiful orchestra but everything is a bit flat. 7
Fischer Ivan – Budapest Festival Orchestra – 1998
It breathes, phrasing, colors, everything is beautiful, only the fanfare seems too fast. 8
Ozawa – Saito Kinen orchestra – 2005
Lively start, the rest is very characteristic – phrasing, dynamics. 8
Oramo – Finnish Radio Symphony Orchestra – 2005
We just listen Kubelík just before: one falls in terms of affect! Fine violins, a great respect for the measure. It is a little mixed: the sound overall gives a nice atmosphere, but it loses a lot of detail, very slender fanfare, it is very well conducted, but generate small interest. 6.5
Gielen – Baden-Baden – 2006
False notes in the fanfare at the beginning (a rarity!). Otherwise it's clean, detailed, but it really lacks animation. 7
Järvi Paavo – Cincinatti – 2006
We remember the disappointment with the same in the Rite. Superb flute solo, a vision without great interest. 6.5
Dudamel – Los Angeles – 2007
Slow tempo, beautiful orchestra, but it is not because it is slower than it is inhabited … following a flat fanfare; we simply retain the beautiful sounds. 7
Horvat – ORF – 2009
Start uninteresting, It then anime, many details, it's alive, a good conductor. 7.5
Alsop – Baltimore Symphony Orchestra – 2012
We regretted our journey in the Rite of Spring there wasn't any woman (She is the only one to record regularly in the studio). A moderate tempo is more imaginative than Oramo heard just before and … it is simply one of the best "Western" versions we have heard; good sound, very good orchestra and it is superbly conducted! 8
Meister – Vienna Radio Symphony Orchestra – 2012
Sound a bit fluffy. No relief nonexistent. 5

---
Selection for further comparison: Fricsay – RIAS Berlin – 1957 Kubelík – Royal philharmonic – 1958 Solti – London symphony – 1965 Karajan – Berlin – 1966 Kubelik – Boston – 1973 Karajan – Berlin – 1974 Solti – Chicago – 1981 Kubelik – Bavaroise – 1981 Dorati – Concertgebouw – 1984 Fischer Adam – Hungarian State symphony orchestra – 1989 Boulez – Chicago – 1993 Blomstedt – San Francisco – 1995 Fischer Ivan – Budapest Festival Orchestra – 1998 Ozawa – Saito Kinen orchestra – 2005 Alsop – Baltimore Symphony Orchestra – 2012 More than 300 sleeve images LP / CD
Bartok - Concerto for orchestra