Nineteenth Jerusalem International Chamber Music Festival – First concerts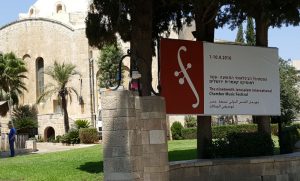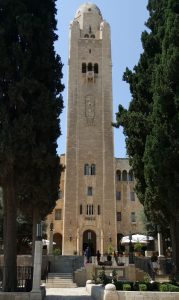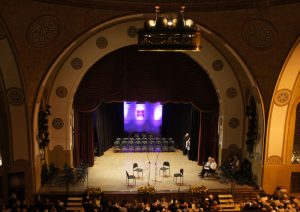 The Jerusalem International International Chamber Music Festival was created by pianist Elena Bashkirova, its Artistic Director. It gathers the best international chamber music players for no less than 14 concerts in 10 days. Among invited artists: Alexander Sikovetsky, Igor Levit, Nelson Goerner, Nobuko Imai, Edgar Moreau, Michelangelo String Quartet, Andras Schiff, Yuko Shiokawa, François Leleu, Paul Meyer, Kolja Blacher, Rainer Honeck, Louis Lortie, Martin Helchem, Eric Le Sage, Menahem Pressler, Emmanuel Pahud…
This year's programmation celebrates 3 anniversaries : Reger, Busoni and Shostakovitch. Located in YMCA of Jerusalem, the Mary Nathaniel is a superb Hall of a capacity of around  400 seats, with a terrific acoustic: even seated on the last row, sound is clear, vivid, well-balanced.
1st concert Thursday
Dmitri Shostakovich – String Quartet no. 1 in C major, op. 49
Michelangelo String Quartet
Franz Schubert – Hymne I (Novalis) f minor D.659
Nachthymne  (Novalis)A major D.687
Robert Holl bass-baritone, Elena Bashkirova piano
Ludwig van Beethoven – Serenade in D major, op. 8
Rainer Honeck violin, Nobuko Imai viola, Frans Helmerson cello
Ludwig van Beethoven – Gellert Lieder, op. 48
Robert Holl bass-baritone, Elena Bashkirova piano
Franz Schubert – Piano Trio in B flat major, D. 898
Rainer Honeck violin, Pablo Ferrández  cello, Elena Bashkirova piano
We quoted, besides the rather serene 1st quartet by D.S., very well rended by the Michelangelo, the superb Viennese flavor brought probably by Rainer Koneck to Beethoven's trio and the splendidly done Trio by Schubert, straightly played, without any languor, and though so singing.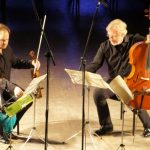 2nd concert Friday
Galina Ustvolskaya – Trio for clarinet, violin & piano
Chen Halevi clarinet, Alexander Sitkovetsky violin, Elena Bashkirova piano
Dmitri Shostakovich – Piano Trio no. 2 in E minor, op 67
Elena Bashkirova piano, Alexander Sitkovetsky violin, Edgar Moreau cello
Gustav Mahler – Lieder eines fahrenden Gesellen
Marina Prudenskaya mezzo-soprano, Arnon Erez  piano
Anton Bruckner – String Quintet in F major, WAB 112
Rainer Honeck, Latica Honda-Rosenberg violins, Nobuko Imai, Hartmut Rohde violas, Pablo Ferrández  cello
This concert was typical of Elena's programming: putting face to face two composers supposedly similar, in order to point out their differences, and the place emphasized to modern and contemporary music (besides, the festival commissions a new work every year).
A beautiful piece by Ustvolskaya, much quieter or extreme than her works' reputation, with clarinet soli charming like an angel, then a stunning interpretation of Shostakovitch 2nd trio, certainly the best I ever heard – Edgard Moreau Made a big impression, and a captivating lecture of Bruckner's quintet, leaded again by Rainer Honeck. Magnific public, attentive, silent, concerned (the noise made by the turning pages between Mahler's lieder to follow the text…). All along, either with instrumentalists or singers, Elena Bashkirova shows her mastery in chamber music making.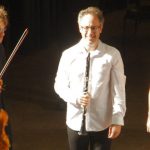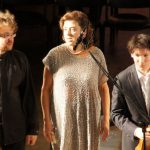 Many thanks for the  Jerusalem Press Club.
Concerts are broadcasted live here.