Joseph Moog – Chopin sonatas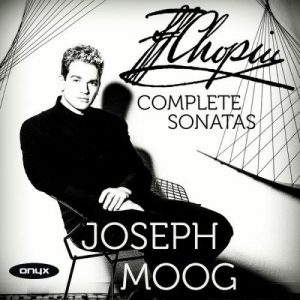 This young german pianist was born in 1987, this is his 10th CD already, after solo and concerto recordings, often in rare repertoires (Rubinstein, Scharwenka, Jongen, Moszkowsky…).
Receiving this CD, I was quite suspicious: what this young man – with a look of a star of American TV series – could bring to an enormous discography in 2016? Alfred, Serguei, Arthur, Vladimir, Martha, Grigory, Ivo, Maurizio to name a few had done it! What about this Joseph?
First the piano and its recording deliver a great sound, which is rarely the case for the older named. Second, this is superb piano playing, steady, homogeneous registers, amazingly swift when needed or felt, not missing any musical line but without any exaggeration.
Judicious tempi, polyphonic intricacies, some examples: the dreamlike central part of the Funeral March, the astonishing clarity of the Presto in Sonata 2, the delicacy of the Largo in Sonata 3, aso.
A revelation – Hoping to listen to him soon live.