Frantisek Stupka conducts Antonin Dvorak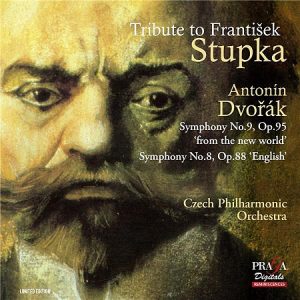 František Stupka (179-1985) was a Czech conductor who became sort of a legend for Czech music lovers, especially these two symphonies. Stupka was a violinist, began a career in Odessa where he founded a string quartet before returning in Prague becoming an assistant to Václav Talich from 1919 to 1939, then collaborating regularly with the orchestra. He will build the Moravian Philharmonic Orchestra Olomouc.
It can be read he was a rather humble conductor and his discography is very short: a Pathetic, a 1812, Dvorak's cello concerto with Navarra, Slavik's violin concerto and that's almost about it…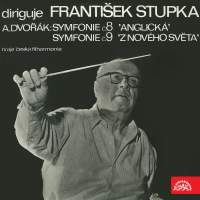 With the Czech Philharmonic, the 8th was given in the Smetana Hall in 8 January 1959, and the 9th on 6 January 1964 in Domovina. This last one was a concert in honor of his 85th birthday (he retired in 1956, but kept on conducting – he was 25 yo when Dvorak died…). These two live recordings had been issued by Panton in 1976. They had been reissued by Supraphon once, then by Arlecchino but it couldn't be found anymore.
I will speak here only of the 8th, this version was missing when I took stock of all Kubelik versions comparing them with some other famous lectures. Stupka shows warmth, spontaneity and expressiveness. There are some ressemblances with Talich, in a more relaxed lecture, almost in a Mozartian style. Phrasings may never sounded as 'natural' as here, there is a superb mutual listening between the musicians. Is it the 20th century version of this work though? If it is certainly one of the best accounts of the 8th, I don't think so, since it's lacking a bit of drive and life for me, but it's really worth listening to it, specially in this good report on SACD. It should be available very soon.