Dvorak – Symphony n° 8 Op.88 – Rafael Kubelik [FR]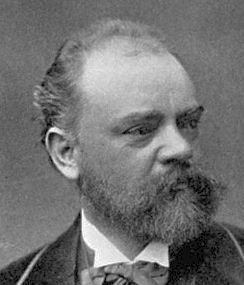 Summary


We have a dozen  recordings of Dvorák 8 by Kubelík.


I had planned to make a complete survey when a compared listening plublished in the French revue Diapason didn't keep Kubelik / DG in their selection.
In the first part, I rehabilitate this version. then make an update on the Kubelik concerts I have.
You know my attachment to Kubelík's interpretations , and I was quite surprised that none of his three official versions had been retained in the final selection of the a comparative article in last October issue of the French review Diapason.
I heard one day this 8th 'en route' on the radio and was impressed by the dancing and rhapsodic character of the orchestra: it was Kubelík / Berlin, so I was surprised to read about this famous Version: « Nothing said a blind listerner would recognize a Czech wand ».
The author finally selected Talich, the predecessor of Kubelík at the head of the Czech Philharmonic, a concert by Frantisek Stupka, the studio of Constantin Silvestri and Kertesz's Decca release. Music lovers have always been divided on the merits of the last four symphonies by Kubelík and Kertesz. But since I wanted for a long time to make an updat of the dozen of versions by Kubelík I own – which I start to put online, I first undertook quickly this comparison.
Studio
The first studio studio recording was made by Vaclav Talich en 1935, the second due to Rafael Kubelík in 1946. If Bruno Walterconducted it regularly – he made the third published recording, this wan't the case for Furtwangler or Klemperer.
Allegro con brio
Talich: It is, though a little slow, may be better in 1935 than in 1951. For this, the sound is not optimal, but you hear the fruity timbres of the orchestra at this period. The sequences are of impeccable mastery, but it is very serious and lack of smile.
Kubelík 1946 with the same orchestra: the latter seems less homogeneous, the intro shows that it will be poetic, one or two tunnels, but the whole is more alive (a well nasal trumpet in the 3 recordings …).
Always the same orchestra in 1959 with Stupka: it's alive, varied, but the sound is too bad in the copy I got.
Kubelík – Philharmonia 1948: we finally have a correct sound, even if the studio sounds narrow and dull. A beautiful « second theme ». It's a little quiet, but that's what we heard far better.
With the same orchestra, Silvestri studio in 1957: it's very determined, dynamic, fast, one can actually enjoy it, the best orchestral performance so far, but I think overall it is a bit outside, Dorati like.
Kertesz – London symphony – 1963: we have drive, it sounds less idiomatic than previous Czech versions, but there's entertainment, elegance, beautiful orchestra and great conductor.
Kubelík – Berlin – 1966: the latest version of this comparison therefore is 48 years old … From the intro it is « it ». That's the magic of this recording: get Berlin sounding like a super Czech Philharmonic. Sound recording is more – too – overall than Decca. 8 and 9 were published in Japan SACD: if the improvement is the same as for his Mahler / DG, it must be something. Everything is there: the drive, poetry, rhythms …
Adagio
Talich 1951 is a bit annoying, in a very slow tempo, even if we distinguish the beautiful colors of the orchestra.
Kubelík 1948: The partition shades are better met, not the most beautiful violin solo of the world nor the trumpet elsewhere. It is a little boring too.
Kubelík 1946: a little more alive, the best so far.
Silvestri: it is a little less adagio, a lot of sound and movement that says something and raises listening. It's sometimes a little biased but artificially « it works » (finally).
Kertesz; roughly the same tempo. It starts very well to turn a bit empty at times, then, lacking animation.
Kubelík 1966 : goos sound as the 2 previous ones. There, unlike his two previous recordings, we have musical tension.This is much higher.
Allegretto grazioso
I'll keep only the three most « recent »
Silvestri:  a built and mastered speech. Superb.
Kertesz: Very beautiful phrasing, but a lack of life.
Kubelík: If the orchestral sound is more melted, it's more poetic, tende, in short grazioso.
Conclusion
We stopped here lacking of time. For me the Kubelík version is exceptional; a discovery, the Silvestri, Kertesz was a little below.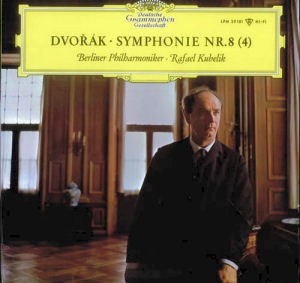 ---
Concerts
From our concerts list so incomplete, he will have conducted this work at least 40 times. List of the concerts we get :
| | | | | | |
| --- | --- | --- | --- | --- | --- |
| 19 | 5 | 46 | Prague | Smetana Hall | Czech PO |
| 8-9 | 10 | 48 | London | No.1 Studio, Abbey Road | Philharmonia |
| 8-9 | 6 | 66 | Berlin | Jesus-Christus-Kirche | Berlin PO |
| 10,  11 | 11 | 66 | Munich | Herkulesaal | Bavarian RSO |
| 8, 9 | 12 | 66 | Chicago | | Chicago SO |
| 11 | 6 | 67 | Vienna | Musikverein | Bavarian RSO |
| 4, 5 | 11 | 71 | Munich | Herkulesaal | Bavarian RSO |
| 3 | 6 | 75 | Tokyo | Hibiya Public Hall | Bavarian RSO |
| 17 | 5 | 76 | Munich | Herkulesaal | Bavarian RSO |
| 28 | 8 | 76 | Luzern | Kunsthaus | Bavarian RSO |
| 4 | 10 | 76 | Ansbach | Onoldiasaal | Bavarian RSO |
| 6, 7, 9 | 11 | 80 | Chicago | | Chicago SO |
| 7 | 9 | 82 | Luzern | Kunsthaus | Bavarian RSO |
| 13, 16 | 12 | 82 | Philadelphia | | Philadelphia |
A quick tour with the first movement:
SOBR 1966: lively, lilting, very committed, more than in Berlin, one can not help but listen to the whole movement … splendid brass. 9
Chicago 1966: The strings are stiff, the Bavarian orchestra was better back then! 7
SOBR 1967: it was captured in mono from the BBC, bad sound, a strings accident, rather mechanical. 7
SOBR 1975: It lacks a bit of commitment, but it is very warm, with accompaniments to the strings that stand out more. 8
SOBR 1976 – Vienna Festival: bad sound, slow, a bit flat. 7.5
SOBR 1976 – Ansbach: It will be « in one single gesture »: it's magic, just a pity that the radio broadcast shows some compressed dynamics. 9.5
SOBR 1976 – Lucerne: A lively reading. 8.5
SOBR 1982 – Lucerne: it is in a slower tempo than usual. beautiful concert but less inhabited than 6 years before. 8
Philadelphia 1982: String fleshy, the « mayonnaise » takes on gradually, it seems that all sections of the orchestra give their maximum, delighted to be run by a true conductor (who had conducted them only once apparently!). Too bad the uptake is so dirty. 9
Conclusion: For those interested, I shall have to upload the SOBR Version 1966 after these two ones…
More than 400 sleeve images LP / CD