DVDs on classical music conductors
We try here to make a survey on available DVD about conductors.
This article is a work in – never ending – progress. I evaluated them on their inner quality but specially on their link to music making.
A – B – C – D – E – F – G – H – I – J – K – L – M – N – O – P – Q – R – S – T – U – V – W – X – Y – Z
Claudio Abbado – Hearing the Silence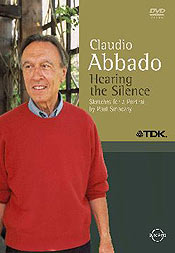 A handsome design, an interview of Bruno Ganz not really interesting, excerpts from a rehearsal in Vienna in the 60's, New World concerts, an interview of a young Daniel Harding, not very interesting either. Just some passages on his famous La Mer in Luzern, nothing on contemporary music, opera, etc.
Euroarts – 2005
Claudio Abbado – The silence that follows the music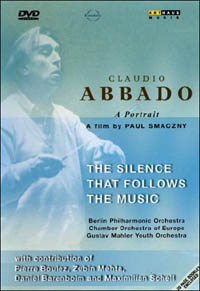 The same Paul Smacsny made another DVD the year after with almost the same title… We get even the same excerpt of Bruckner's 1st in Vienna! It's recalled he thought Schubert's Fierrabras is a great opera. Same excerpts from Elektra, just one thing : a short interview by… Pierre Boulez.
Arthaus – 2006
Karel Ančerl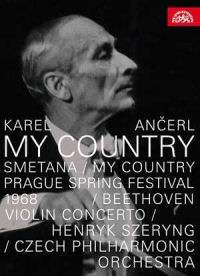 I have always been impressed by the aura of Karel Ančerl's recordings in France, despite some undeniable successes. I remember being young having purchased his Glagol, heard once or twice before having the Kubelík / DG release listened dozens of times… We could make some links for the three historic conductors of the Czech Philharmonic: Talich / Furtwängler (the latter of another size anyway) Kubelik / Walter (1st often more artist , but not always) and Ančerl / Toscanini, not appreciating neither the other. I expected much of the interview of 30 ' probably from 1968, year when he left Czechoslovakia 20 years after Kubelík … We discover a man fairly bland, the antithesis of humanistic charisma of a Kubelík, giving easy versions of his personal history: if he was finally chosen to accompany Oistrakh, it is because Kubelík was gone, he was eventually appointed head of the Czech Philharmonic, thanks to the Oistrakh's influence and because Talich had been dismissed after the war due to his appearances with the Nazi regime at the very least misguided … Only – but huge – Credit: he evacuates in a phrase his years of detention in Nazi death camps ! The extracts of rehearsals soporific: no charisma, everything is flat, finally I'm glad I saw this video! Only the booklet recalls he was challenged by the musicians of the Czech Philharmonic, maybe not, as suggested, for his Jewish origins. When you see this video of My homeland and the Kubelík with OSBR in 84 … Only consolation: Szering doing his job in the Beethoven concerto.
Leonard Bernstein – The Gift of Music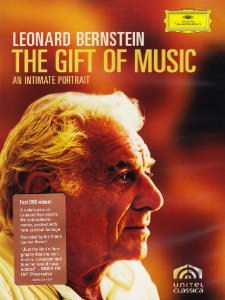 With Laureen Bacall as a narrator, a superb documentary, based on interviews, mixed with video archives. Not easy to resume such talent and activity. I'm not a great fan of his interpretations, except, for what I know, his magical Faust symphony for DG, some recordings in Paris or a surprising live concert in Israel of Mahler 9th. Some aspects of the man have been softened, but he was an entertainer for sure..
Classic Archive: Music Transfigured – Remembering Ferenc Fricsay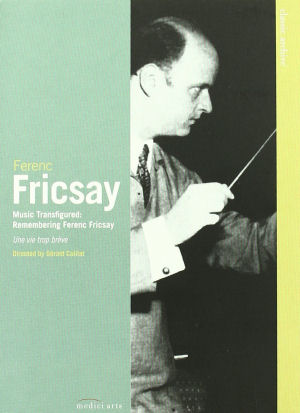 This is a rather interesting DVD about this Hungarian conductor (1914-1963), who died early. Some rare videos in concert in Budapest, Berlin, Munich, some testimonies (Fischer-Dieskau…). Rehearsals are the most interesting part.
51′ – German / English – English & French subtitles.
Marek Janowski – Les leçons particulières de musique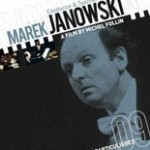 For Marek Janowski, the conductor's craft can't be learned on the podium but in the opera pit. This DVD is almost entirely dedicated to advices given to the young conductor Olivier Dejours (in 1989). It is really exciting. He likes to quote Richard Strauss : "The conductor should not sweat, the public, yes". We see here that the first part of this sentence is respected…
Mariss Jansons (1943*) Music is the language of the heart and soul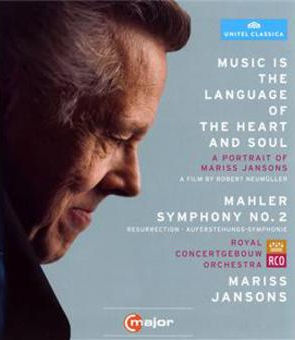 A very interesting CD filmed in many different coutries, from his childhood with his father the conductor Andris Jansons and his mother, an opera singer, up to his heart attack. A very humble person ("I want now to study music more deeply"…).
Herbert Von Karajan 1908-1989 –
A Portrait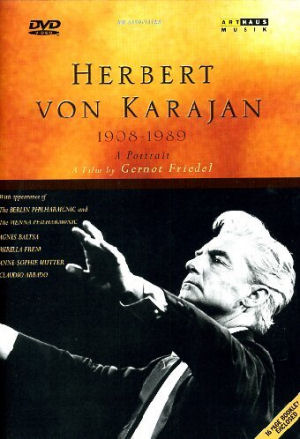 A very good DVD, a complete survey of his life, not too much hagiographic. Just some "docu" passages are a little bit too much. A rather moving movie. Such an artistic activity deserves certainly many more DVDs.
Karajan – The second life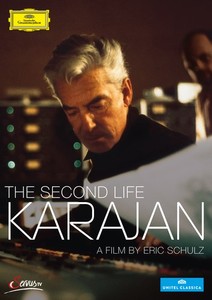 Second life means all musical material he created for next generations. This is a great document specially thanks to interventions by sound engineeers: Gunther Hermanns for DG (multi-microphones) and Wolfgang Gülich for EMI (single-head microphones), very interesting testimony also from Hanz Weber.
We get convinced his recordings will be more and more praised in the future. An interesting remark: "he couldn't conduct grimace like music as for example Mahler's 7th. And for him music after the 2nd Viennese school wasn't worth to be recorded"… A great DVD.
Carlos Kleiber – I am lost to the world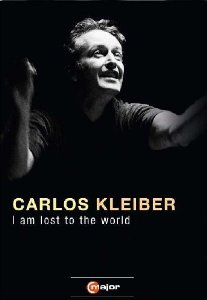 A passionate movie: this peculiar figure generates more questions than answers. Maybe both his parents committed suicide, he was completely dominated by his father's figure, though diagnosized with a final state prostate cancer, he probably died from his wife's death, despite the fact he cheated on her so many times. He would prefer not conducting some scores in fear to betray them, and at the same time would ask for extravagant fees… A very good DVD with a stunning rehearsal of Tristan's Isolde death.
The music of Mravinsky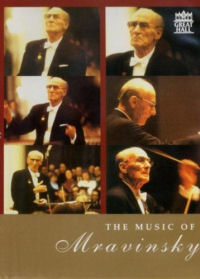 This is more a succession of concerts and rehearsal excerpts than a real documentary (Schubert's unfinished, Shostakovitch's 10th and Francesca da Rimini). I have never been a great fan of this conductor, preferring for example Svetlanov in Tchaikovsky. Anyway he was both a very authoritarian and a conductor of authority . Never a single smile, to the violins : "why are you gesticulating like this", seeing him closing he score after a concert of Schubert's unfinished, seeming rather upset…
André Previn – A bridge between two worlds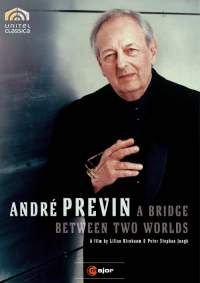 Mya Farrow and Renée Flemming discussions… then arrives Anne-Sophie Mutter. It starts with his departure from Germany being Jewish. Then it's getting more personal and we don't give a dime on his son's tattoes or about his other son with Mya Farrow… 4 Oscars, one for 'My fair lady' (what a title for this seducer) let's recall he did also "A street car named desire"…
Maybe the most striking is the mix between jazz, classical, film movies on one part and American / European mix on the other. Sort of a calmer Bernstein… It didn't explain why I have never been interested in his interpretations, except maybe his Britten for EMI. A genius but strange fellow.
André Previn –
The kindness of strangers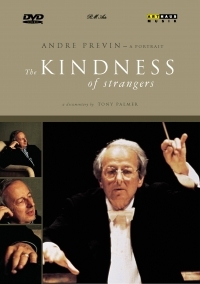 An other rather boring DVD about Andreas Ludwig Prewin. Everything here : the Film music maker, the Jazzman, the conductor, the composer, the professor, the chamber music player… A brillant musican, but the DVD is a sort of patchwork, long parts on his opera, rather uninteresting..
Maestro or Mephisto – The real Georg Solti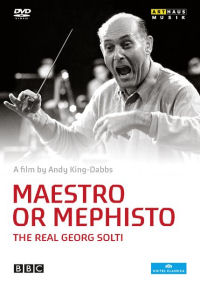 A rather good ducumentary, quite supercifial though. His roots as a jewish Hungarian are only rapidly quoted, too long rehearsal parts in his Academy in Italy, blunt critics from a London percussion player. We don't really get the "Mephisto" from the title. But a lively DVD. 2 superb ladies: his 2nd wife and Kiri te Kanawa (his 3rd as suggested…?). Emphasize on rythm steadiness, which I have often taken, as for Reiner, as a lack of flexibility to say the least.
Toscanini – The Maestro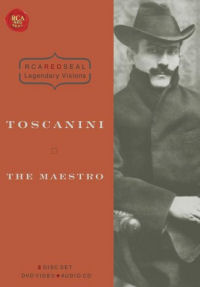 Toscanini conducted more than 600 works from 200 different composers from memory… A funny anecdote about Geraldine Farrar who felt mistreated and went to see him saying, don't forget Maestro, I am also a star, and Toscanini : when the sun (him) shines, you can't see the stars…
A rather boring speech by James Levine, but the documentary is well written, with many archives videos, some in colour. The film emphasizes rightly on his fight against nazism. But his orchestration of "Nation hymns", is rather long and kitsch. Anyway, I recommend dearly this DVD, at ease since I'm not a great fan of his interpretations… Never seen such a simpliest, even quite rustic beating. He was certainly at his best in Italian opera. A very good documentary.
U
Bruno Walter – The maestro, The Man
This is "just" the rehearsal of Brahms's second symphony in Toronto, with in the middle an interview of around 20′ long.
A superb craftsmanship in front an orchestra he didn't know ("The Vancouver International Festival orchestra"…), though he was already rather old. Always "Sing, sing, sing", a lesson for young conductors. Then a good interview (let's forgive his dislike of atonal music and his considering Jazz as an insult) but for C…'s sake why didn't the interviewer take the opportunity to make him speak of Mahler?
Zahia Ziouani – Une chef d'orchestre entre Paris et Alger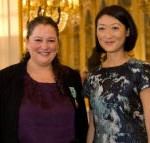 This DVD doesn't seem available anymore. A conductor not very well known in France, same abroad I guess, except maybe in Algeria. She has built up an orchestra with young players from conservatories located in popular Parisian and suburb districts (Orchestre Divertimento). We see her in rehearsals ("Trombones, tonight, no blue pills please!"); we see her with the Orchestre national d'Alger, following the trail of Saint-Saëns in Algiers. Many rehearsals (funny to see a vailed young girl in Traviata choruses…). A very well done movie, apparently she deserves it! Large excerpts here.