Yann Robin – Monumenta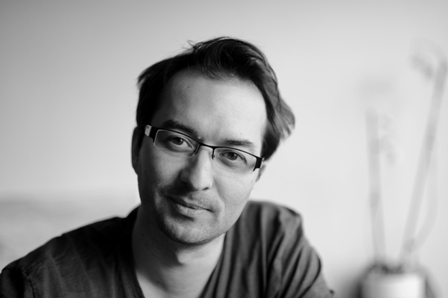 Yann Robin (*1974) belongs to the new generation of composers. We already wrote about the huge impression received listening to Vulcano.
Monumenta here is somehow a tribute to – and a deconstruction – the orchestra: 95 musicians to play 95 real parts: Thomas Tallis is surpassed! Created on September 20 at the opening of Strasbourg Musica Festival by the SWR Symphony Orchestra Baden-Baden and Freiburg under the direction of François-Xavier Roth: superb artists and we hope that the orchestra will survive …
I adress myself as usual to the « honest music lover » who would like to approach contemporary music. I propose below a simple comment of the work. This is in line with Stravinsky – Varese – Xenakis rather than Debussy – Schoenberg – Boulez. To appreciate it, do not look for themes, reminiscences, but get overwhelmed by this sonic universe, both architectural and pictorial.
To follow my comments with the timing click here: 

 (published with the composer's authorization) 
To listen without opening another window : 
A kind of sonic magma is offered as input: scattered jingles , mystery, like a threatening distant swell with minor acute percussions.
At 2'55  » orchestral monster » appears, get animated, growls , meows.
Stop at 5'16 « 
Reappearance of the swell movement with very synthetic metal stamps – More strings with separate lines appear and always this feeling of impending doom.
10'15 all becomes more mobile,  » contrapunctal  » if you like.
11 ' more percussive instruments , and a symphonic orgy of registers and rhythms.
13'30 beautiful shimmering strings divided
Great animation before 15 '
17'40 The symphonic orchestra image returns with a few twists reminiscent of its history.
19'30: new stop
Passage even more mysterious , almost spectral . Reappearance of the divided quartet, the whole becomes more severe and febrile.
Stop at 24'35 – peroration : music seems to gradually disintegrate in the manner of the first piece of the op. 6 by Berg.