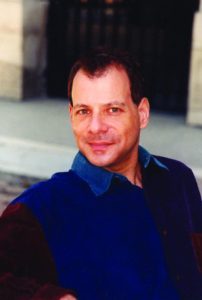 After having finally met this icon among contemporary music pianists, specifically at one of his recent masterclasses, Jay Gottlieb consented to come over for an interview. A privilege, given how discreet he is, but also perfectly forthcoming when evoking his passions and his meetings with countless celebrities. He is blessed with a prodigious memory, which I envy. I hope one day to convince him to allow me to write a book about him, so rich and numerous are his vast experiences and prestigious encounters, but for the moment it is by no means a done deal.
Nadia Boulanger (1887-1979)
Nadia Boulanger is the mentor who had the biggest impact on him, in a way his idol.
TV: You being catalogued as a specialist of contemporary music, it seems curious to have had as a professor Nadia Boulanger who, it seems to me, one tends to associate with neoclassical music.
JG: The misunderstanding only persists and thrives! Nadia reserved the right to change her point of view, which in fact is the reason she never wrote a book. Each time I returned to see her towards the end of her life, she would ask, "what new work have you heard? Tell me why it struck you, play it for me." Sometimes she asked me to reduce orchestral scores at the piano (which she could do like no one else, no matter how complex the score, both in its globality or in its most tiny details), scores she had just received by post sent to her by the greatest living composers. One day, at Fontainebleau [the American Conservatory over which she presided], she opens a package that the postman has just delivered. "Ah! my dear Penderecki, what has he sent me? Jay, go, world premiere, and she puts the score of this piece for orchestra, new for both of us, in front of me at the piano: "Jay, the horn, left hand, viola!" etc. She certainly is the greatest musician I ever met! I studied intensely with and then continued intermittently to see her during the last twelve years of her life. The great musicians I've been privileged to know, Olivier Messiaen, Yvonne Loriod, Pierre Boulez, Seiji Ozawa..of course they heard everything, but she was on yet another level, capable of reproducing perfectly at the piano after one hearing any complex work for orchestra, even isolating part by part. The word "genius" is certainly applicable here.
At first, I played standard repertory for her: Bach, Beethoven, Chopin, Schumann, etc., but with time I was more daring and played Bartok (Etudes), Ives (Concord Sonata), Messiaen (Catalogue d'Oiseaux), Boulez (Eclat). Needless to say, as ever, without needing to look at the scores, she heard absolutely everything, and the precious advice she gave serves me to this day. Not to forget that she attended all the concerts of the Domaine Musical, was perfectly aware of everything, voraciously listened to radio broadcasts, absorbed everything. My great friend Maurice Ohana told me that one day he received a letter from her, having just heard one of his works on the radio. It said, "This is one of the most beautiful pieces I've heard in a long time." He was as proud as a little kid.
She had me analyze Xenakis, Nono… Concerning the latter, as I was about to return to New York, she gave me the score of his "Incontri" for orchestra, saying, "Find!" Her very Socratic method. So, I search…and periodically and with increased doubts tear through this extremely complex score in hopes of finding what she has in mind. And one day, revelation: I see that starting right in the middle, the second half is the retrograde of the first…In the '30s, she gave a series of lectures at the Ecole Normale, saying by way of introduction, "Ladies and gentlemen, if you have come with the expectation of a history of music in neat, chronological order, you've come to the wrong address! History does not function in chronological order; chronology is for little minds. History functions as a spiral, with successive risings and settings of the sun on phenomena, concepts…it is one giant tapestry." The audience was of course dumbfounded.
I continued my academic studies in the US with burning impatience to be back with her in Fontainebleau, so superior was her level compared to any other professor, in whatever discipline. She and I wept real tears whenever we reconvened or when I had to leave!
During World War II, she lectured in innumerable major American universities and conservatories, and when I was considering several universities for myself, she said, "Harvard, period!" …where I spent five marvelous years, with quality professors such as Lukas Foss, for example.
Before going to Harvard, in New York I was fortunate to work with disciples of Nadia Boulanger: Louise Talma and Louis Martin, the latter also a student of Vlado Perlemuter. They both were precious and indispensable in preparing me in my youth for Nadia.
TV: She was a good conductor?
JG: She was of course the first woman to conduct the most prestigious orchestras in the world. Stravinsky said, "She's better than I am, she hears everything." But she didn't pursue this, just as she didn't pursue composing: "Why limit myself to a few works when, as a professor, I can be Monteverdi, Schütz, Bach, Mozart, Beethoven, Chopin, Schumann, Ravel, Stravinsky, etc." Luckily for us! With her I studied harmony, analysis, keyboard harmony, composition, conducting, and with time more and more piano. In the middle of a school year, during Christmas holidays, I flew to Paris to see her for a few weeks, and despite her demonic schedule, she had me come over almost every day. For all the years I worked with her, I never paid a cent. She was surrounded by sponsors who enabled this. The only students who paid—and then only modestly—were the ones she didn't believe in.
During one collective analysis class, she asked the students what works they knew by Stravinsky. After the more obvious responses and the students quickly running out of titles, she asks, "You don't know 'A Sermon, A Narrative, and a Prayer', 'The Flood', 'Requiem Canticles'? And you say that you know Stravinsky? " And she begins playing divinely, from memory, the last page of "A Sermon…" after which she looks up at us dreamily and, with her usual dramatic flair, pronounces one word: "Superb!" There was in fact on her piano a photo of her great friend Igor with the inscription, "To Nadia Boulanger, she who hears everything!"
At the Conservatory in Lyon, where I was invited to give master classes and a recital, I was able to visit the Nadia Boulanger Library which is housed there. At random I pulled out an enormous, bound volume: it contained Bach cantatas annotated in pencil by her. Looking at these, I had tears in my eyes: after so many years, she was still teaching me from beyond. Her wisdom and insights and stimulation remain with me forever, no matter what the musical context. I would sometimes bring different instrumentalists with me to my sessions with her. I recall one particular violinist with whom I played for her the Debussy Sonata, and his conclusion that he learned more in that one session than he had with several immense violinists. She hosted numerous dinners where the greatest in all domains could be found. There are so many stories to tell…here's one: she had received Menuhin, Rostropovich and Rubinstein, who were to give a concert together at Salle Pleyel. They asked if they could play a little. They do, and she makes a quick comment which raises all of their eyebrows. "Please, Mademoiselle, continue." She downplays what has occurred, sings the praises of the three glorious musicians, but they insist. Nadia: "No problem, there are no neighbors, but eventually perhaps you'd like to eat something?" And they continued far into the night. There is a similar story with Richter at one of her dinners, but AFTER a concert he had just given in Paris. In the same spirit, Dinu Lipatti maintained until the end, "I owe her everything."
But I'm inexhaustible when it comes to Nadia. In fact, I will be giving a lecture on her in Paris in October. Another anecdote concerns Aaron Copland. Before the opening of the American Conservatory in Fontainebleau in 1921, several of the organizers went scouting for the "best and the brightest" among students in the most important American musical institutions. At the Juilliard School, Aaron is brought to them, and they tell him that he was eligible for a scholarship to study composition, analysis, etc. with a woman in France. "A woman!!!???" he scoffs, laughing, having just received his diploma from Juilliard. The committee still encourage him to go, under the pretext that it would be a great vacation as a tourist in France, which he finally does accept. At the first group class, after hearing Nadia for five minutes, Copland has the realization, "I knew that I knew nothing," and he stays on to study with her for three years. During that period, she is approached by Walter Damrosch, the conductor of the New York Symphony Orchestra, who invites her to premiere at Aeolian Hall with her as soloist a new concerto for organ and orchestra. "Whom would you like? Hindemith? Bartok? Berg? Stravinsky? Schoenberg?" Nadia repliies, "my young student, Aaron Copland." Damrosch: "This isn't kindergarten, this is New York, Aeolian Hall!" Nadia: "He isn't ready now, but he will be." He composes his Organ Symphony, attains instant success, his name is made. Astor Piazzolla also owes her everything. After showing her countless pieces in a neo-Hindemith or neo-Bartok style, she one day insisted that he play a tango for her, after which she says to him, "I think it is your destiny to compose tangos and to ennoble the form." The rest is history.
Recently I gave a recital in London, and one of my fellow Boulanger students, Malcolm Singer, atttended. When he was sixteen years old, and at the end of one summer session at Fontainebleau, Nadia asked him if he could stay on and accompany her on her impending trip to England for a week of teaching at the Yehudi Menuhin School of Music. He did. Many years later, he was named Director of that school! In this same context of prescience, the American composer Sharon Kanach had spent a sleepless night imagining how she might set to music the epic "Four Quartets" of T.S. Eliot. The next day, at her private lesson, Nadia cuts her to the quick by asking, "Don't you agree that T.S. Eliot is one of the greatest writers in the English language?" Kanach, as if seeing a ghost: "But how did you know?!", to which Nadia just returns a wink.
Once, after weeks of intense work with her and about to fly back to Boston, I asked her point blank if she felt I was more composer or pianist. I needed to know. Her response: "But what do all of these countless hours we spent mean? Know thyself! But I am not worried, life will show you the way, quite naturally." A few days later, I was invited to solo with the Boston Symphony. I sent her a telegram: "I found", to which she immediately reponded, "As I've already said, with Picasso, I do not seek, I find." It is clear to me that I need the stage. The composer in me expresses himself in the form of my improvisations.
Yvonne Loriod (1924-2010)
At one point I was studying simultaneously with Nadia and with Yvonne Loriod. When I played some of Messiaen's "Catalogue d'oiseaux" for Nadia, she had me isolate and play only the right thumb of an enormous passage of massive chords. I told this to Messiaen who, with irony and mockery, responded, "But it's not a Bach fugue!" When it became evident that the mastery of the passage had become exponential thanks to her suggestion, he immediately changed his tone. I had met Messiaen and Loriod at the Tanglewood Festival and decided to see them again in Paris. I told this to Nadia, who responded, "I'll check this out." A few days later: "It's good." I'd been careful not to tell her that I'd already begun working with Yvonne Loriod…To be able to work with these legends, and later with Boulez, I concluded, "this country is really worth it!!"
Yvonne Loriod one day says, "You should enter the International Improvisation Competition; my student Michael Levinas won it, you'll win it, too. She was right, I did win it.
Career
My debut in Paris at Salle Gaveau was thanks to Yvonne Loriod. On her recommendation, I played with the Ars Nova Ensemble. And again thanks to her, I was able to tour with Charles Bruck doing Messiaen's "Turangalila", or the "Petites Liturgies". My career was launched. Ohana invited me, Claude Helffer, after hearing me play the Ives "Concord Sonata'" at Radio France, immediately became a staunch ally. Also Geneviève Joy and Henri Dutilleux, Noel Lee…the list is long of the wonderful, selfless musicians who came to the aid of this young, newly-arrived pianist. In one long interview, I was asked what was my career plan. "None!" Nothing but a series of adventures, and too bad if there isn't any regularity, or only one record company but many, and different agents…This approach has enabled meeting so many extraordinary and varied luminaries: Elizabeth Taylor, Bette Davis…not to mention travels all over the world.
TV: In the process, you've been tagged with the label of contemporary music pianist.
JG: A pity, in fact. You recently heard me giving a master class in which I evoked Franz Liszt techniques. My pride is to be able to play the contemporary repertoire with the same care as with common practice repertoire. One of my favorite reviews I've received was in "Opus, USA": "Jay Gottlieb's extraordinary touch and 'élan' stand out. One all too rarely hears new music performed in a way that would do honor to old." This contemporary music label sometimes annoys me, but then there are SO many pianists who play Chopin and Brahms..both of whom I love to play, by the way! (laughs). Happily I do get to play the classics, for example the 3rd Beethoven Piano Concerto in Japan. In the recent London recital, at the British Museum, I played Ohana, Messiaen, Scelsi, Crumb…but there was also Liszt.
I also had the privilege of playing with great ensembles, for example with Diego Masson, Paul Méfano, Bruno Mantovani, etc.
[I ask him the number of world premieres he's given: he pulls out a list]: 102! solo or chamber or orchestra included. There is even Erik Satie in the mix! I've also received proposals for premieres which I rejected.
TV: You have tackled all genres of contemporary music!
JG: Yes, people were shocked when I did a Philip Glass CD…Once at the Villa Medici in Rome when Régis Campo was in residence, I gave a recital there which included Campo, Donatoni, John Adams…Georges Aperghis was in the audience. During applause after the first pieces, he screamed, "Fantastic, I love it!", and when I began the Adams, he stormed out of the hall, slamming the door behind him.
I knew John Cage very well, and did a CD of works of his for non-prepared piano. I love his music, as I love the music of Franco Donatoni, even though antinomical. But I've also premiered works of Aperghis, Magnus Lindberg, David Lang, Betsy Jolas, Sylvano Bussotti, Lukas Ligeti, Donatoni, Maurice Ohana…the list goes on and on.
[Then follows my recurrent question on the necessity or not of a pedagogic approach to contemporary music]: I don't know. I give lectures on the subject from time to time. Once I gave one for high school students and I wondered how I was going to lead them towards contemporary music. So, I had them listen to an excerpt from Steve Reich's "Electric Counterpoint" with its Pat Metheny and pop geist. I love the 9th and 11th chords in this; you have to admit they're so much better than the triads in Mr. Glass…And then I guided them towards George Crumb, among many others. They were won over.
But there are works by Reich that I detest! As dear Nadia would say, "it's not a question of composers, but of the works." People say to me that they don't like Boulez, so I ask them, "Do you know 'Rituel', for example? Or 'Sur Incises'?" There are pieces by Xenakis or Stockhausen that I abolutely adore, and there are others that I don't like, or much less.
I often sit on piano juries all over the world. Once, a long time ago, for the final diploma jury at the Paris Conservatoire, I was sitting next to Lucette Descaves, clearly at the end of her life. In the imposed program there was Schubert, Liszt and Stockhausen. Lucette asks me, "How are you able to discern the level of playing in the 11th Klavierstuck of Stockhausen? I don't understand a thing." I told her that I could perfectly judge the finesse, or lack of it, of the pianist's playing in this piece. I proposed a test: "If someone begins with the Stockhausen, I'll tell you, and we'll see if we agree when they play the Schubert and the Liszt." The next pianist begins with the Stockhausen, and I whisper in her ear, "Not refined". Then come the Schubert and the Liszt, and she asks me, "But how did you know?"
Pianists
Ah! the famous question! Dinu Lipatti, Radu Lupu, Kun Woo Paik, who, alas, is no longer Director of the Dinard Festival. Martha Argerich, of course, despite her tendency (which she is the first to recognize) towards speed madness, but when she is in form, it's simply extraordinary. Sergei Babayan! I was on a jury with him and with Martha—who recently played 4-hand concerts with him. He is both a great pianist as well as pedagogue. Daniil Trifonov was his student. I don't usually do this, but once I said to a pianist who came to play for me, "Listen to this Mozart Piano Concerto played by Babayan and do it exactly the same way!"
I don't give many private lessons: about five very advanced pianists who come about once a month or every two months. One exception: a Russian pianist who lives in Paris, 18 and truly exceptional.
TV: And pianists of the past?
JG: Again Lipatti, but also Josef Lhevinne, unbelievable. Rubinstein more than Horowitz, but then it's like with composers: it depends. Horowitz was subject to the mockery of Nadia Boulanger, which didn't stand in the way of her inviting him to her home—an infamous dinner where there was George Gershwin at the same table! One of the guests suggested that each pianist play the repertoire of the other, and after some hesitation, they finally refused. Nadia's life lesson here: "And they were so right to refuse!" Yet another anecdote: at the table, at the dinners to which she would invite me despite my youth, Boulanger and I would play a game consisting of playing on each other's back a portion of a piece that might be recognizable, the object being to identify it. The guests were so shocked to see this boy touching the great lady. But each did this with great gusto. "Beethoven Emperor! Chopin Etude in E Major!, etc." Returning to great pianists, one could mention Arrau, Kempff with his Lisztian technique. Guiomar Novaes, her Schumann Concerto! Back to living pianists, Nelson Freire. Speaking of the latter, Martha Argerich told me, "he's the only pianist who scared me." I met her daughter as well as her ex, Stephen Kovacevich, magnificent pianist. Volodos? Fantastic! Barenboim has done marvelous things. I appreciate Alain Planès. So many more—the CPE Bach and Scarlatti by Mikhaïl Pletnev! The magic of Maria João Pires, or Alicia de Larrocha, wonderful pianist whom I had the joy of meeting. (Alas, she was not a good pedagogue.) [we agree on the greatness of her first complete "Iberia" recording.] Martha has always refused to teach, she doesn't feel capable of doing it. At the competition in Japan where we were together on the jury, pianists who did not make it beyond certain rounds were given the opportunity to talk with us in order to have our commentaries and advice. She sat next to me at the beginning of one of these sessions: "What are you going to say to them? I'm listening," and as I spoke to the pianists, she whispered in my ear, "that's good, that's good!" For her it was just so many words. For me, Sergei Babayan is one of the great pedagogues today.
The Right Chemistry
TV: You have certainly known those moments in a concert in which, as one says, the chemistry is right..
JG: Sure, and over time, to be able to experience, whether on the stage or in the hall, those moments of ecstasy in which everyone is in communion with the music. But we're not gods! I love the anecdote concerning Alfred Hitchcock filming Ingrid Bergman, who is overacting: "Ingrid, it's only a movie!" Sometimes this comes to mind: it's a concert, not a synagogue, a mosque or a church!
Another anecdote: Bernstein has just given a concert in Paris, and after at the reception, where among the guests there were Claude Samuel, Henri Dutilleux, etc., I witnessed the following: Lenny: "Who wants to play something?" [on the piano at the reception space] "No one? Who wants to play some Ravel? Christ, I haven't played in years", and completely drunk he sits down and plays "Alborada del gracioso", a total shambles, but complete, from beginning to end. Dutilleux turns to me and says, "You will never forget this moment! Pure music!" In Warsaw, smashed at the reception after his concert there, he ends up, in his tails, in the swimming pool, then goes out dancing all night in a night club, and the next day, all refreshed and going through his scores in a taxi en route to his rehearsal..His daughter Jamie, whom I know well, has just come out with a book about life with Dad.
Projects
Oh, Thierry, I don't like marketing, you'll see. I can tell you that there will be a big concert in Paris in November…