Turangalîla : A new Boléro or "brothel music' ?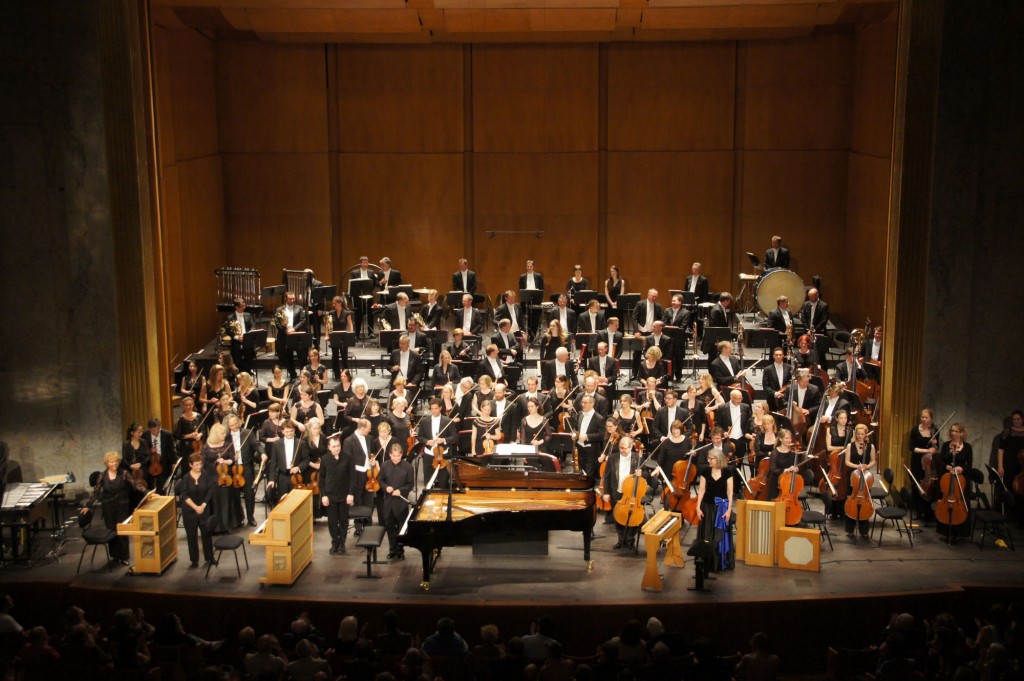 A provocative subtitle: This work is a worldwide success since its creation in Boston by L. Bernstein in 1949. It was however strongly criticized by Messiaen's colleagues : Boulez: "brothel music," Stravinsky: "Little more can be needed to write such things than a large supply of ink", Virgil Thomson, etc. I myself had the misfortune to tell Philippe Manoury that one or two measures of one of his works seemed to be taken from this symphony: ouch ouch …
Nevertheless, being young, for me it was a door to contemporary music, therefore I heard much Messiaen by that time. Obviously, this music now seems simple enough, with some clear truisms, but its naive side in both dreamlike and thunderous passages works (I would add that there were sometimes a reminiscence of Hindemith's Metamorphoses or Lutoslawski. ..).
I never had the chance to see Salonen live; although in my various compared discographies his records did not really stood out (and I include his 2 Rites) – with, however, a superb Concerto for Orchestra by Lutoslawski – I expected this evening with impatience and was not disappointed.
He gave the same work in Chicago a few days ago, with the same "ondist", Valérie Hartmann-Claverie. His clear and efficient beating secured and motivated the orchestra, and at the end he reminded me Svetlanov in managing the fffff … (with still some stridency from the ondes Martenot ). Pierre-Laurent Aimard, except in Jardin du soleil d'amour, played without score: it seems that the work is reserved for French pianists; Aimard, Muraro, Thibaudet … not to mention the "ondists" (a real niche…). The orchestra was excellent (just a little more strings sometimes would not hurt). Anyway, there was no additional space on the stage…
Waiting for a next concert with EPS!