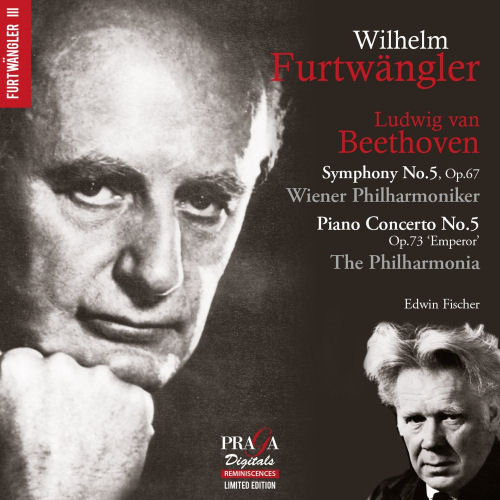 Beethoven – Piano concerto n° 5 op.73 – Edwin Fischer, Wilhelm Furtwängler – The Philharmonia – 2/19-20/1951 – EMI studio
Symphonie n° 5 op.67 – Wilhelm Furtwängler – Vienna Philharmonice – 28-2/3-1/1954 – Vienne, Musikvereinsaal.
We do not present these legendary recordings.
Let's recall that in 1951, the Swiss pianist (1886-1960) was 65 years old, as Furtwängler (1886-1954). The reason why I report this new SACD / DSD release is that the sound has been impeccably restored: just compare it with the latest restoration published by Naxos, it has nothing to do: stamps and balances are restored beautifully to fully enjoy this Apollonian release.
Same comments for one of the most famous recordings of the history: the Viennese side given by the instrumentalists in this recording had never seemed so obvious for me, sometimes you feel beeing in the 8 or 9 by Schubert …