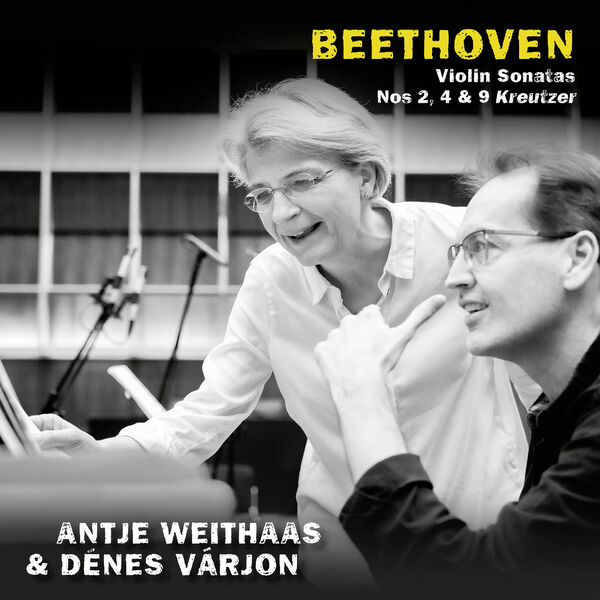 I mainly write reviews of recordings that are sent to me, which is why the majority of productions I cover are French, but it is always a pleasure to report on successes from abroad. And that's certainly the case with this new release coming from Cologne.
Of course, there is a plethora of versions of Beethoven's violin sonatas, but this one immediately stands out for its musicality. The 2nd and 4th sonatas are just as thrilling as the Kreutzer.
The recording captures the complete homogeneity between the two instruments – listen to the Presto of the 4th – I have rarely heard two performers so perfectly in sync. Their technical ease allows for total control of the scores; but it never feels like a studio recording: you are taken by the hand throughout these often playful works. Additionally, both have a superb sound.
Antje Weithaas began playing the violin at the age of four and teaches at the Hochschule für Musik Hanns Eisler in Berlin. Dénes Várjon is a renowned Hungarian pianist, particularly in chamber music. Two great musicians.
This is a recording to be "marked with a white stone